All-Inclusive Amenities Landmark Luxury in the loop!
Our Fine B&B Perks: Hot Tub, Gourmet Breakfast, Stunning Views, Original Artworks, Whimsical & Contemporary Designs, Top Vermont Brews Hosted in a Historic Victorian Handcrafted Architecture by a Politically Incorrect Innkeeper . . . Really, what could be more crazy fun than our place
FIRST BURLINGTON URBAN-CHIC BOUTIQUE HOTEL

FIRST-CLASS LUXURY AMENITIES! ALL-INCLUSIVE DOWNTOWN BURLINGTON URBAN-RETREAT - MILLENNIALS FAVORITE!*
Perhaps you are about to embark on your first "bed & breakfast" experience. New England is known for its "B&Bs" and we're honored to be in good company. What sets Made INN Vermont apart from many is the seamless blend of the historic with the contemporary. We've combined luxury and every appointment with an ease-of-living style. Our goal is to have guests feel at home, relieved of stress, and refreshed after a delightful night's sleep followed by an incomparable breakfast – ready to see local sights and experience all the arts, culture, sports, and entertainment that the Burlington area offers.
Made INN Vermont Bed and Breakfast is proud of our repeat guests and appreciates your reviews and recommendations to friends and family.
Comfortable platform beds with the latest in sleep technology mattress toppers. Luxurious, down-free pillows and linens. We use only hypoallergenic, all natural detergents.

Choice of private, exclusive, locked baths just steps from your guestroom with hair dryers and natural, organic soaps, shampoos, and lotions.

Our guest rooms include an alarm clock/docking station, desk with supplies and desk chair, and a small in-room safety box.

Individually controlled in-room heat and air conditioning, and fan.

HDTV with on-demand HBO & Showtime in each guestroom.

Latest edition of our award-winning, local weekly newspaper with calendar section.

Turn-down service available upon request.

We provide a "welcoming drink" that is included in the price of the room, and depending on what is available, expect something refreshing and local!



WE HAVE IT!
Made INN Vermont Bed and Breakfast is licensed to serve beer and wine. According to Vermont State Law, we cannot allow "bring your own bottle," and we encourage responsible consumption.


THEN WE ADD OUR OWN, ALL-INCLUSIVE, ELEGANT TOUCHES:
Front and rear Victorian porches with electric outlets and free WiFi.

Guest room refrigerators are stocked with snacks, beverages, and Vermont delicacies.

Colored, under-bed, LED lighting with control.

Rear patio seating with table, chairs, lounge chairs, and sunbrella.

An all-season, outdoor, six-person hot tub.

A dry cedar sauna and junior billiards table.

Our collection of vintage toys, games, and musical instruments.

A specially painted, blackboard wall, with chalk, in each guest room.

Bicycle stand (please bring your own bike lock).

Featured throughout the INN, an ever evolving collection of artwork.

A record player and vinyl record collection in every sound-insulated guestroom.

Telescope for stargazing from our cupola.

Self-serve Keurig coffee maker, with a variety of coffees and teas, and candy selection in our 24/7 café.

Fully stocked mini fridge with snacks and drinks, located in the dining room, along with ice machine, microwave oven and toaster oven.

Afternoon drinks, teas, snacks, and whatever we may cook up.

Outdoor smoking area with lounge chairs and Burton Board picnic area.

Fountains and hammock in our garden area.

Subscription magazines and periodicals, and an eclectic collection of artsy books for your enjoyment.

An on-call, licensed massage therapist available by appointment.

Pet-friendly accommodations and treats.

Our sweet 19-year-old inn kitty, Cutie-Catie (who doesn't enter guests' rooms and only lounges on the ground floor).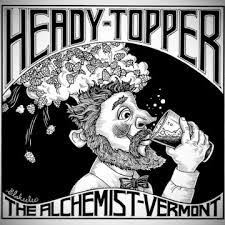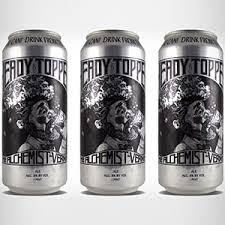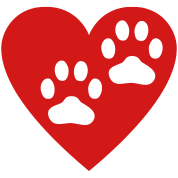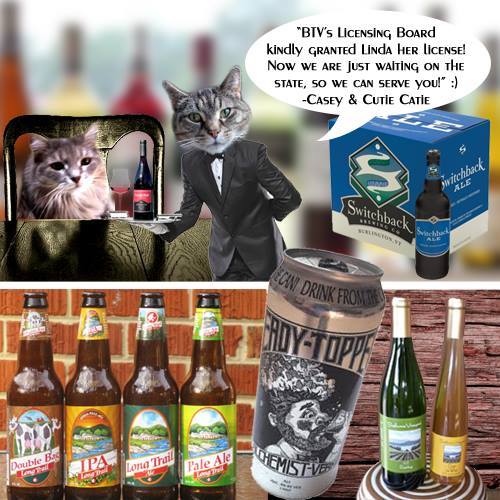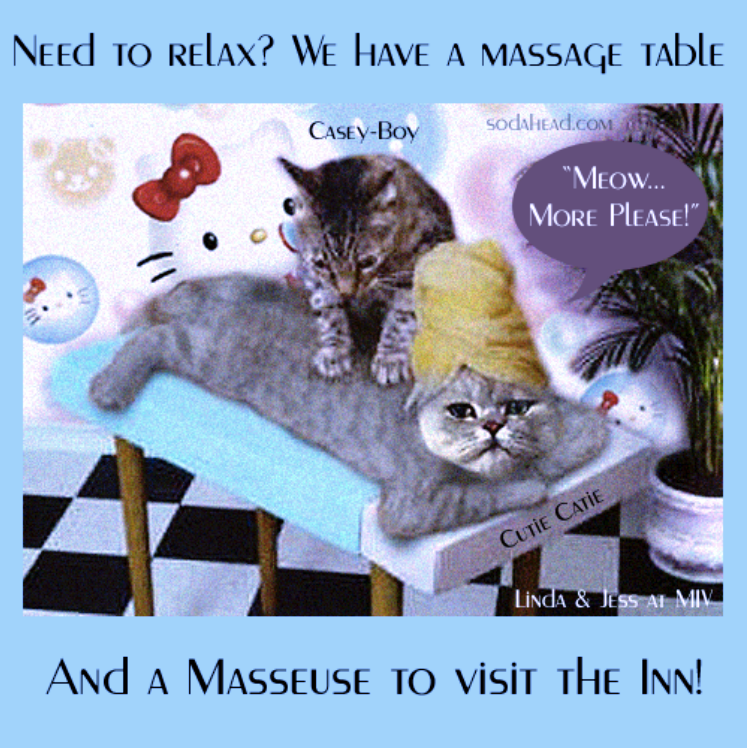 *Includes (1) welcoming local brew by the Alchemist (Heady Topper IPA and Local Bangers), Switchback Ale; Citizen Cider or glass of Made INN Vermont's house Sangria per guest, snack bar and non alcoholic beverages in your room, chef prepared, VT gourmet local produce with European continental starters and breakfast for two, and a 24/7 coffee and tea bar. We offer a hot-tub, infrared sauna, junior pool table, and the option of scheduling in-room massages.
Delicious Breakfast
Connect & Nourish the soul. Enjoy fresh homemade breakfast from New England Culinary Institute Chefs, including Vermont Locavore Food.
GOURMET BREAKFAST
At home, we bet you have a granola bar for breakfast.
Welcome to our world: Fresh, locally sourced, Vermont ingredients with an international flair (our chef hails from Norway) and our breakfasts don't contain a single calorie (we can pretend, can't we?). Bon appetit! (Or, in Norwegian: Vœr så god! Vel become! No worries...we can't pronounce it either.)

Half of a bed and breakfast is, well... breakfast! We have elevated breakfast to an art form. We feature locally grown, natural, organic produce and baked goods. Our menu changes seasonally and is always delightful and delectable.
We focus on fresh. Seasonal fruits and vegetables paired with cream, cheeses, butter, and yogurt from Cabot and other local dairies. Breads, muffins, pastries and bagels from our local bakeries. Homemade jellies and jams. Organic cereals, whole, skim, or soy milk, oatmeal in the cold months, and a variety of juices. No doubt you've heard of Vermont maple syrup – we've got you and your French toast covered! Vermont is "foodie paradise," and Burlington is her crown jewel.
We offer organic coffees and a tea assortment from our Keurig system in our 24/7 café. The perfect complement to our made-to-order breakfasts. (A mimosa could also be arranged.)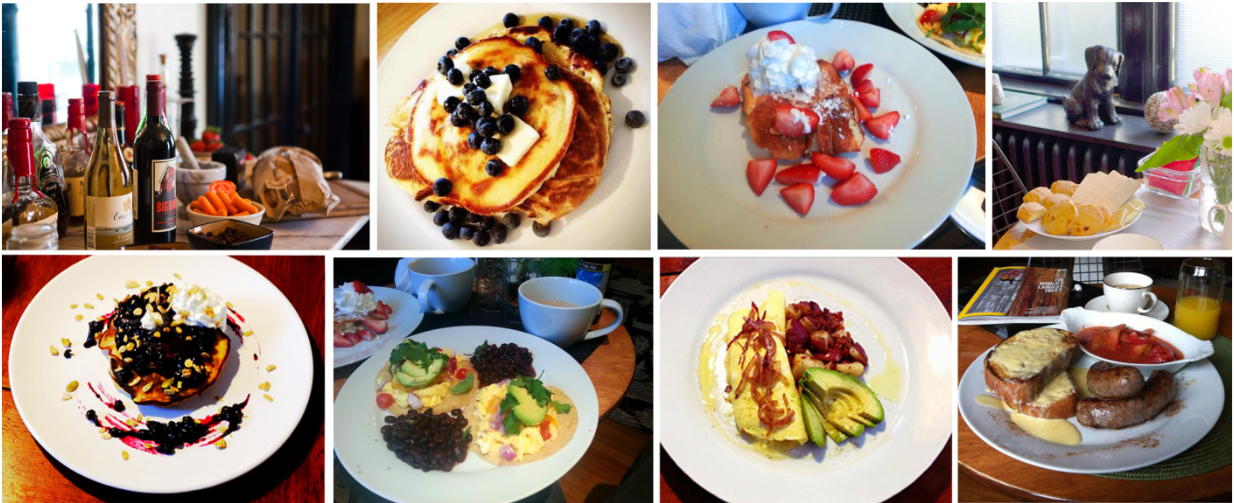 Breakfast is served every morning 9-10 a.m. in our dining room, or you are welcome to bring your meal into the library/parlor, porches, outdoor seating areas, our cupola, or your guest room. If you have any special requests: food allergies, special diets, kids who hate anything that doesn't come in a box promoted by a rabbit, or if you have to depart earlier than 9 a.m. – it is important to inform us beforehand – either add a notation to your on-line reservation, or call the innkeeper prior to your arrival, or discuss upon your arrival. (We don't allow anyone to ever leave hungry.)
Yes, you can wear your "jammies" to breakfast. In fact, we recommend loose attire. What about a robe?
We're thinking about becoming a Cat Café! Bring a cat to audition. They must be as outgoing, affectionate, and sweet-tempered as our Cutie Catie!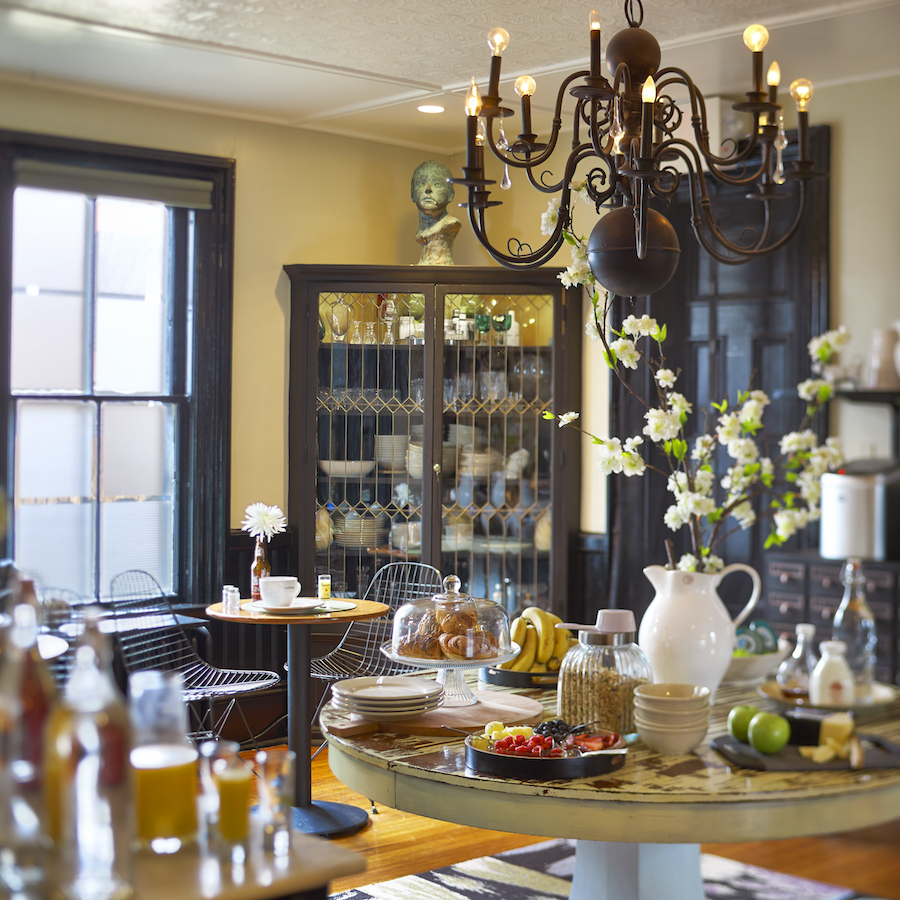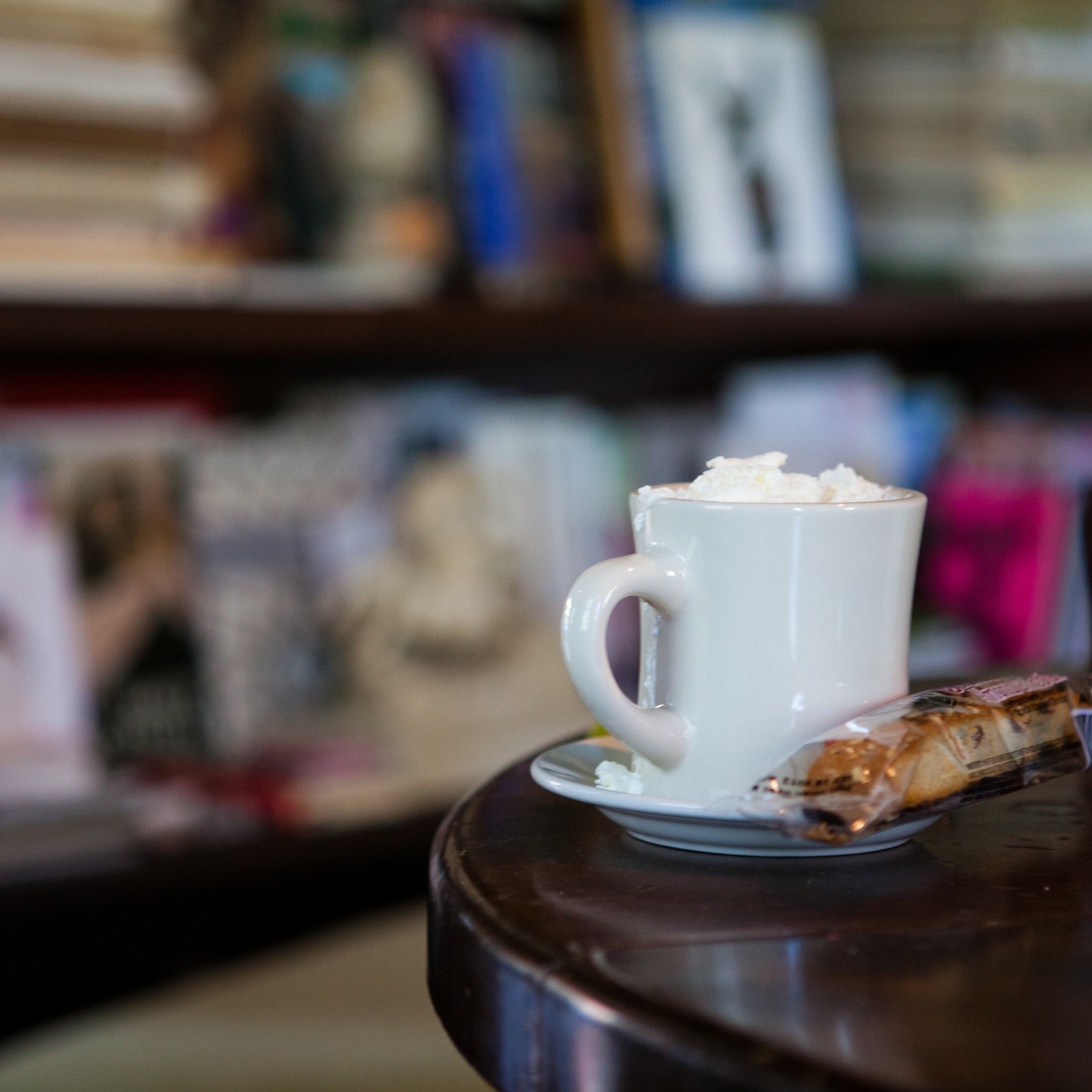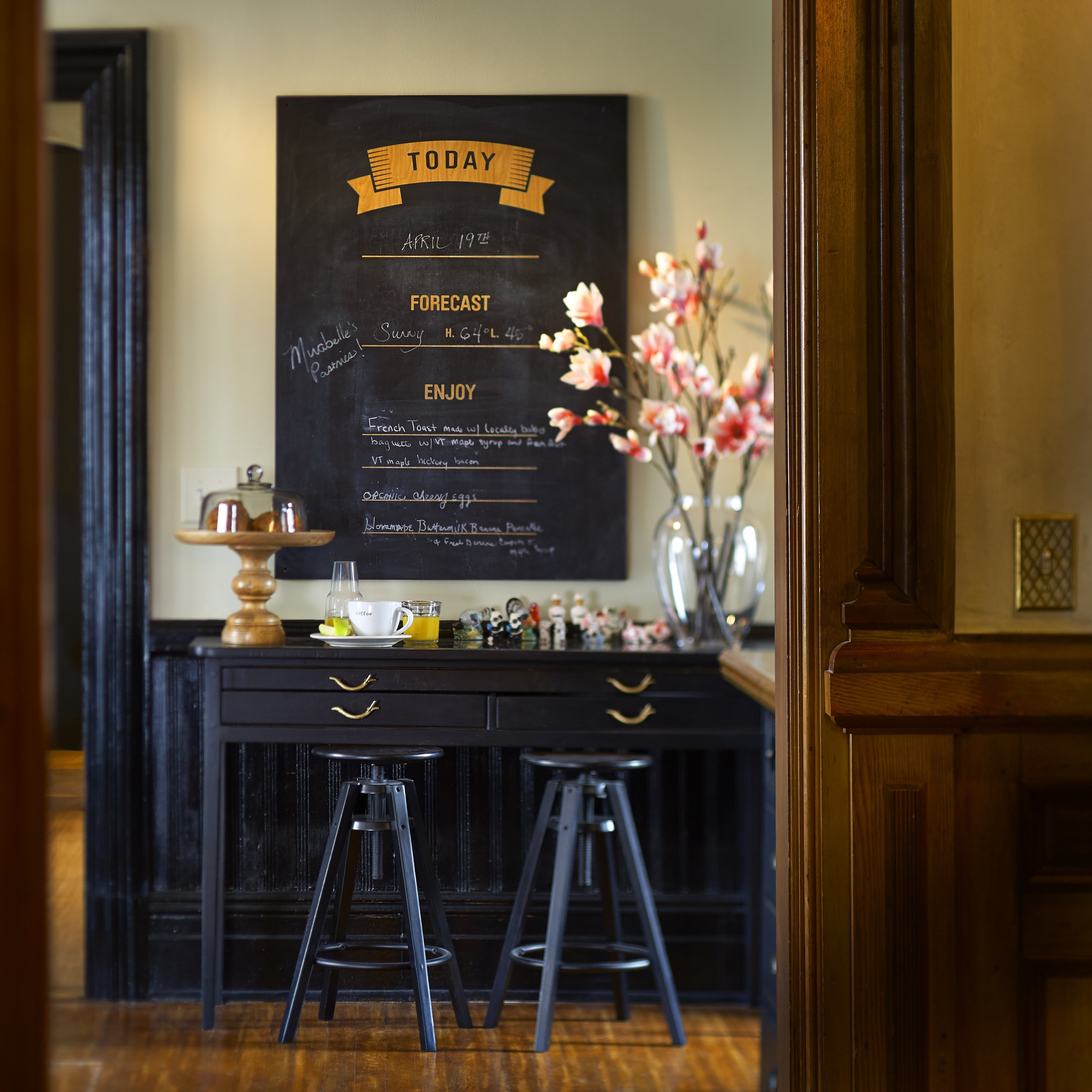 24/7 Self-Service Cafe
Enjoy the luxury and accessibility of our cafe whenever you need it the most!
BOUTIQUE FOODIE HOTEL | VERMONT FARM FRESH
Our 1930's style dining room, with repurposed card catalogue and chest
service areas, is open and sunny and bright. The vintage 1960's black chandelier has a whimsical touch, along with our blackboard that adorns the wall, highlighting the daily area forecast and breakfast selections. Like other areas Made INN Vermont, the dining room decor speaks to many eras throughout history, and is seamlessly blended with the most modern of conveniences.
You can get a fresh cup of coffee or tea at 9 PM, if you so desire, from our always available Keurig coffee service. We have a well stocked guest mini fridge, and you never know when we have whipped up something in the kitchen that we just can't keep from sharing with our guests! Our rear yard garden area is right outside the exit door, and guests are free to bring their breakfast or afternoon snacks out and enjoy them in our fresh Vermont air. Although breakfast is served from 9:00- 10:00 AM (or earlier, upon request), the room itself is always available to our guests for self-service.
We have our Beer & Wine license, and we are the only Burlington INN that serves Heady Topper IPA. Our innkeeper also has a secret Sangria recipe!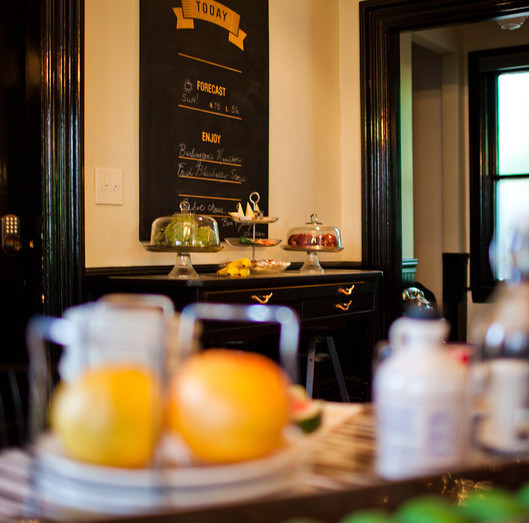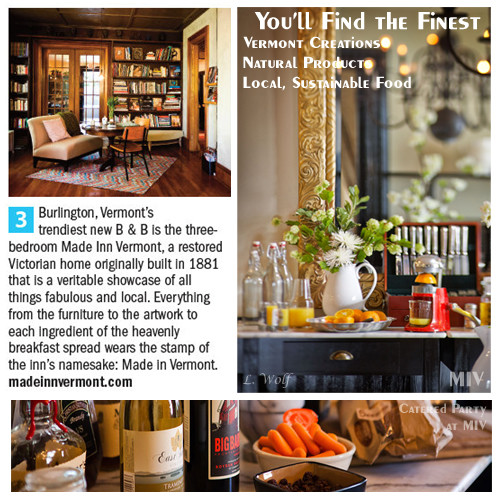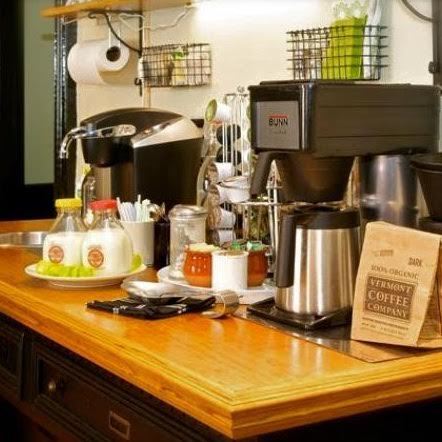 Romance and Pampering
"Top 10 Romantic Bed and Breakfast" by IloveInns.com (2014)
SIMPLY SUBLIME - LET US PAMPER YOU
Made INN Vermont B&B is perfectly in tune with the Burlington, Vermont vibe: relaxed, comfortable, stylish, unconventional, accommodating, and nothing-is-too-much-trouble friendly. Soak your stress away in our hot tub, relax in our classic high-ceiling rooms, admire the restored original white-oak floors and designer touches throughout, help yourself to a selection of snacks, coffee, and tea available 24/7, awaken refreshed and ready for a locally procured and hearty Vermont breakfast!


NEED TO RELAX? GET A MASSAGE!
We have a massage table and a visiting Shaman massage therapist providing in room massages at special rates!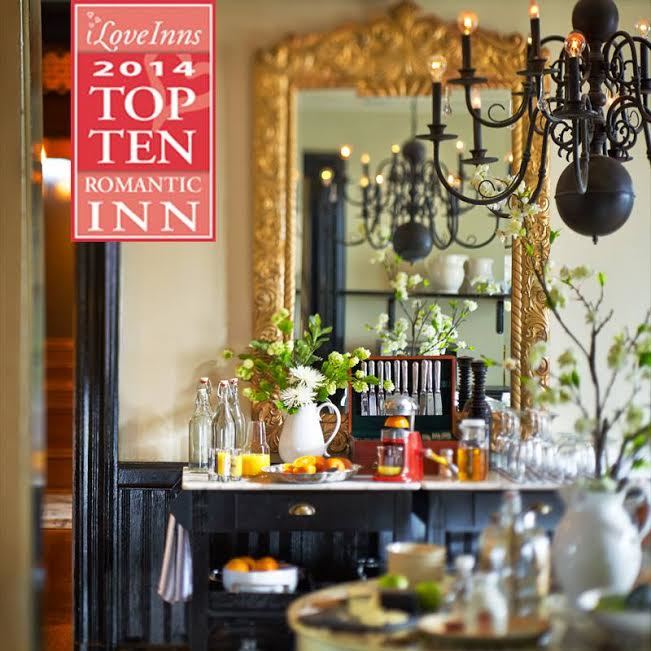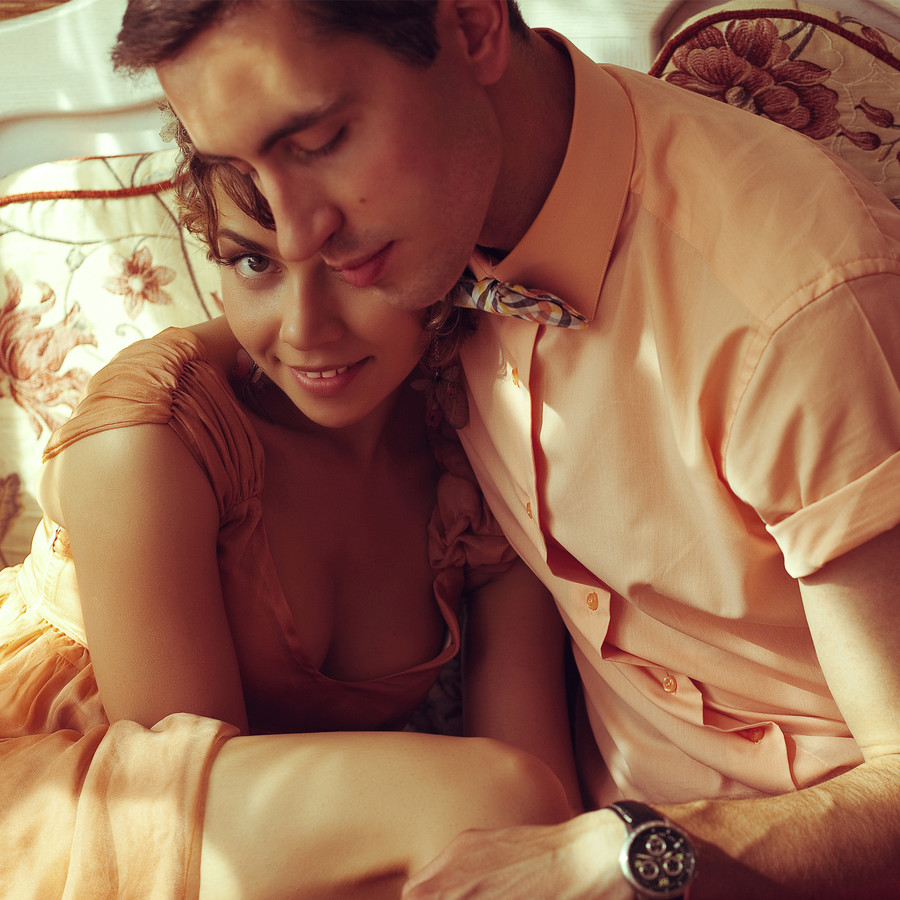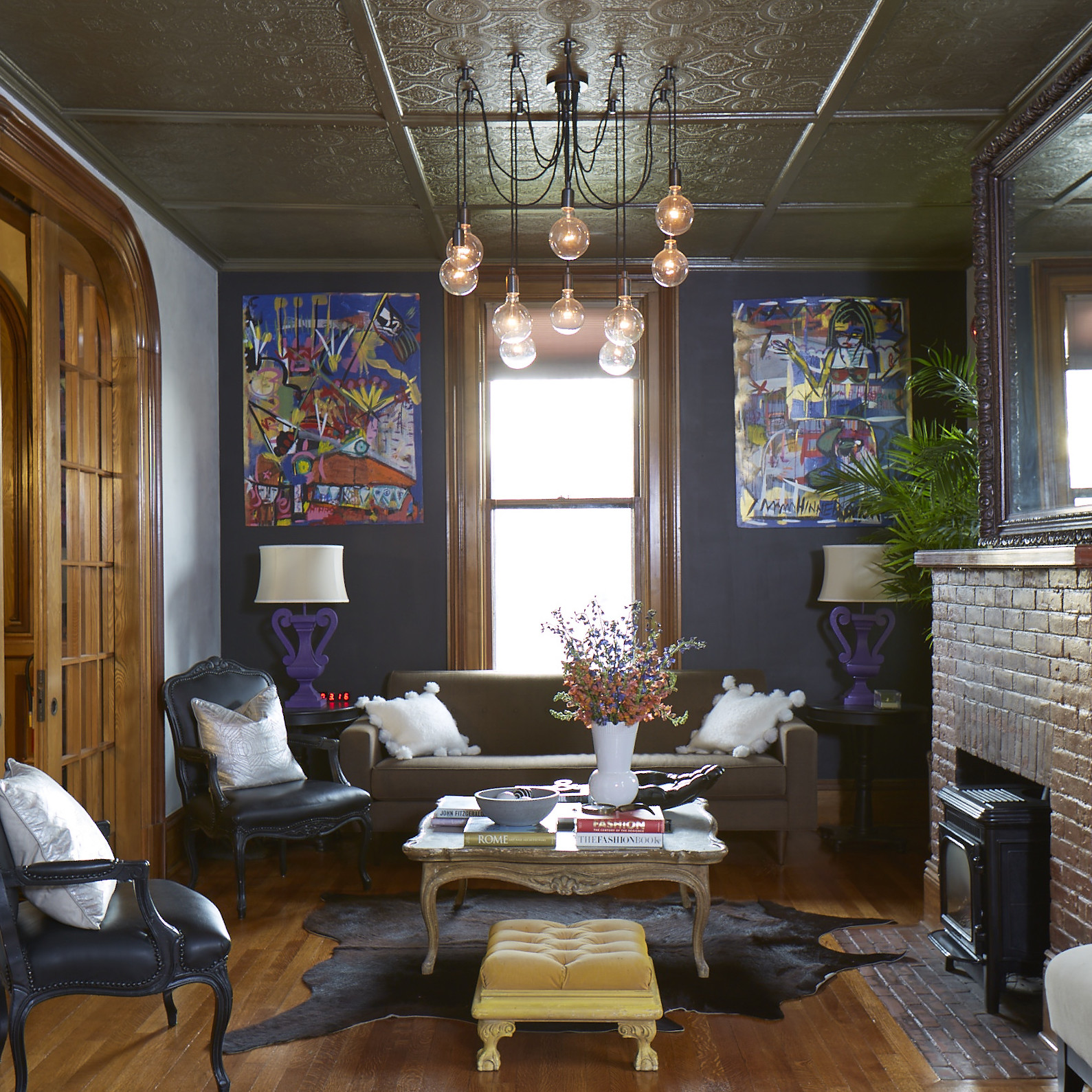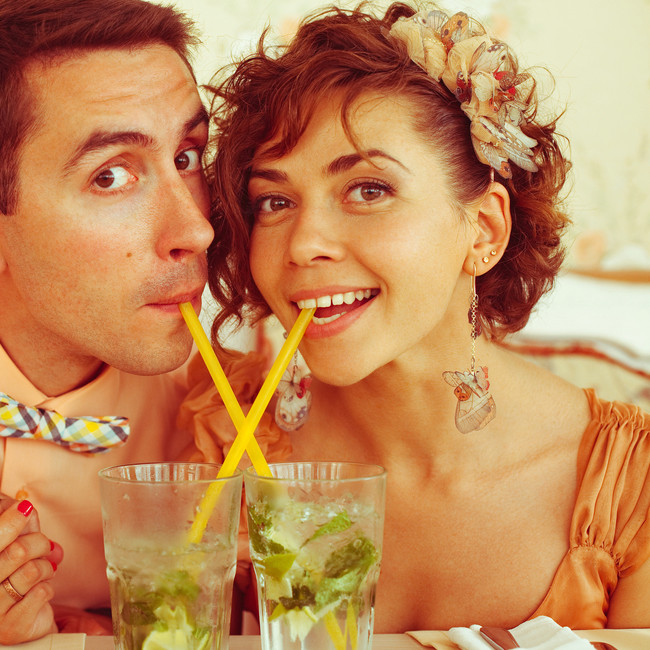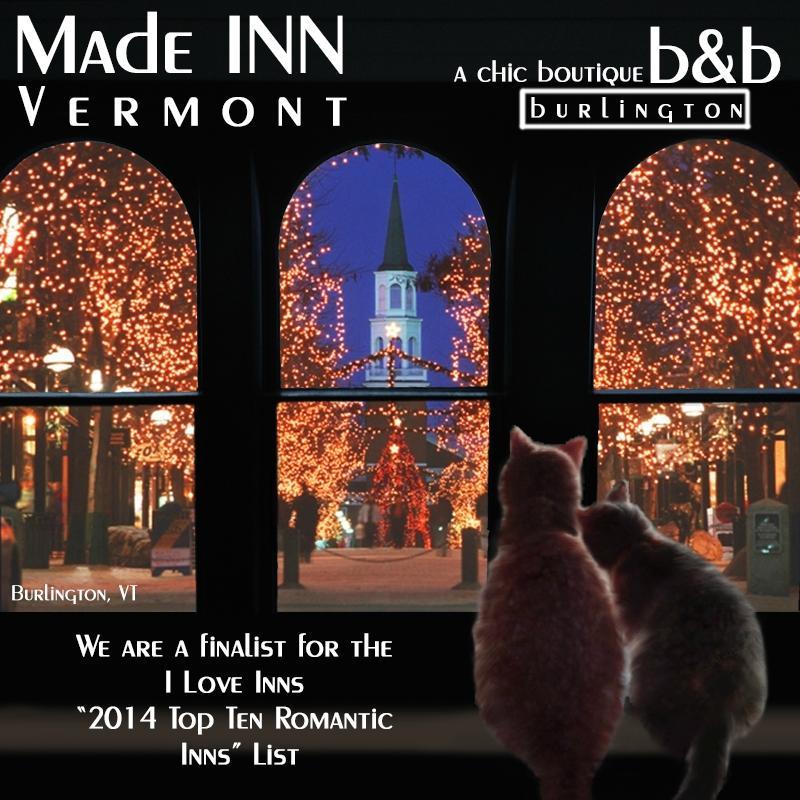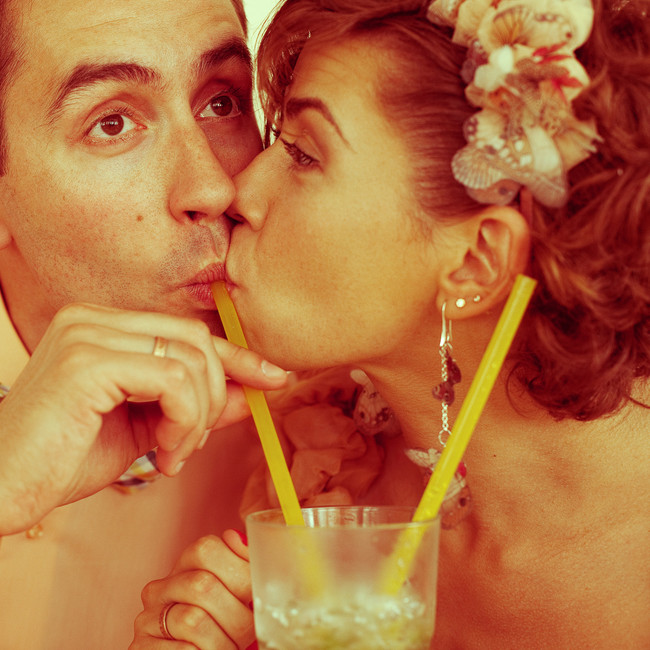 Room Details
BEAUTIFULLY UNDERSTATED LUXURY
Our bedrooms call attention to Victorian glamour and history, coupled with restored architectural detail and framed by re-purposed/vintage furnishings. The feel is one of a hip, cosmopolitan energy paired with the relaxed ambiance of yesteryear. The ceilings soar, and the intricate Victorian woodwork is highlighted by the absence of extraneous treatments.
Each guest room has it's own private, external bath located right down the hall with its own lock and key. This allows guests to choose not only the bedroom they prefer, but the bath type as well.
Guest Room 906, our multi-task room, is an additional room that we can design upon request. Call us directly for the details and booking.
AMAZING AMENITIES
Though the particular styling of each room is unique, there are amenities common to all. Each room has individually controlled air conditioning as well as state-of-the-art infrared heaters, all individually controlled for complete guest comfort.
There is an in-room mini fridge, stocked with wonderful Vermont delicacies, reverse osmosis water, late-night snacks, and an assortment of natural beverages. The mini-bar is complete with water glasses, ice bucket, and bottle opener.

HAND CRAFTED DESIGNS
Our original platform beds are hand-crafted right here at Made INN Vermont, built from local and sustainable materials. We feature the latest gel-foam mattress toppers, our sheets are luxuriously soft cotton, and the pillows are comfortable, buoyant, and plentiful. Each room has it's own style of blankets and down comforters that change with the seasons. Rest assured there is always a throw or two to cozy up with.
Each bed comes with indirect LED lighting below, which you control, and can be set to glow one of several colors, or to change between them at variable speeds.