All-Inclusive Amenities
Our Fine B&B Perks: Hot Tub, Gourmet Breakfast, Stunning Views, Original Artworks, Whimsical & Contemporary Designs, Top Vermont IPA Brews, Hosted in a Historic Victorian Handcrafted Architecture by a Politically Incorrect Innkeeper... Really what could be more crazy fun then a stay @ our place?!
First-Class Luxury Amenities! All-Inclusive Downtown Burlington Urban Escape Green Hotel Retreat - Millennials' Favorite Burlington VT Inn!*
AMAZING AMENITIES
Though the particular styling of each room is unique, there are amenities common to all. Each room has individually controlled air conditioning as well as state-of-the-art infrared heaters, all individually controlled for complete guest comfort.
There is an in-room mini fridge, stocked with wonderful Vermont delicacies, reverse osmosis water, late-night snacks, and an assoirtment of natural beverages. The mini-bar is complete with water glasses, ice bucket, and bottle opener.
A STYLISH MICRO-HOTEL - Vermont Green Hotel
A stylish Burlington Vermont Bed and Breakfast where trend and timeless design take precedent & the rooms are a great value with top brand design, with high-function and funky fun relaxed attitude. Not Zen, but Absolutely Fun! With artist-designed rooms & fancy one-of-a-kind or brilliantly restored original furniture, original contemporary artworks - 'A Stay Can Be A FANTASY!' A genuine experience that reflects the local culture of Burlington Vermont . . . providing more than just a place travelers are visiting. Guests get a "We Live Here" relaxed stay instead of the old hotel design of "We Stayed There" in Burlington Top Historic Neighborhood Bed and Breakfast Burlington VT.
(This is our Belvedere views on a cloudy winter day... can you imagine sunset or sunrise with a cup of coffee, or a glass of wine or a Heady? This is the place to be! We ask, why stay anywhere else?)

Below: Find many of our Green Perks and Design Choices.
◦ Platform beds with the latest in sleep technology mattress toppers. Luxurious, down-free pillows and linens. We use only hypoallergenic, all natural detergents.
◦ Private Keyed & Locked Bathrooms just steps from your guestroom with hair dryers and natural, organic soaps, luxurious towels,shampoos, and lotions.
◦ Our guest rooms include an alarm clock/docking station, desk with supplies and desk chair, and a small in-room safety box.
◦ Individually controlled in-room heat and air conditioning, and fan.
◦ HDTV with on-demand HBO & SHO in each guestroom.
◦ Latest edition of our award-winning, local weekly newspaper with calendar section.
◦ Turn -down service available upon request.
◦ We provide a "welcoming drink" that is included in the price of the room, and depending on what is available, expect something refreshing and local!

Then we add our own, all-inclusive, elegant touches:
◦ Front and rear Victorian porches with electric outlets and free WiFi.
◦ Guest room refrigerators are stocked with snacks, beverages, and Vermont delicacies.
◦ Colored, under-bed, LED lighting with control.
◦ Rear patio seating with table, chairs, lounge chairs, and sunbrella.
◦ An all-season, outdoor, six-person hot tub.
◦ A dry cedar sauna and junior billiards table.
◦ Our collection of vintage toys, games, and musical instruments.
◦ A specially painted, blackboard wall, with chalk, in each guest room.
◦ Bicycle stand (please bring your own bike lock).
◦ Featured throughout the INN, an ever evolving collection of artwork.
◦ A record player and vinyl record collection in every sound-insulated guestroom.
◦ Telescope for stargazing from our cupola.
◦ Self-serve Keurig coffee maker, with a variety of coffees and teas, and candy selection in our 24/7 café.
◦ Fully stocked mini-fridge w/ snacks & drinks in our 24/7 Cafe', along w/ ice machine, microwave & toaster oven.
◦ Afternoon drinks, teas, snacks, and whatever we may cook up.
◦ Outdoor smoking area with lounge chairs and Burton Board picnic area.
◦ Fountains and hammock in our garden area.
◦ Subscription magazines and periodicals, and an eclectic collection of artsy books for your enjoyment.
◦ An on-call, licensed massage therapist available by appointment.
◦ Pet-friendly accommodations and treats.
◦ Our sweet 21-year-old inn kitty, Cutie-Catie (who doesn't enter guests' rooms and only lounges on the ground floor).
BURLINGTON VT: She loves Teddy Bears; He She loves Vermont IPA's.. They both love sunsets over a our world-class lake and famous mountains, just above the rooftops of downtown Burlington. . Burlington . . .home to University of Vermont, Champlain College and close to St Michael's, is also a hot-spot for growing number of Vermont top micro-breweries. Not to mention make your own bear @ the Vermont Teddy Bear Co. We think we are the best choice for a stay . . .@ our unique & very different accommodations: the fun, quirky 4-room mid-century modern decorated Victorian B&B stressing the craft beer experience.
We Have It!
We provide a "welcoming drink" that is included in the price of the room, and depending on what is available, expect something refreshing and local!*
Made INN Vermont Bed and Breakfast is licensed to serve beer and wine. According to Vermont State Law, we cannot allow "bring your own bottle," and we encourage responsible consumption.
* includes (1) welcoming local brews by the Alchemist (Heady Topper or Focal Banger) as we are the only B&B Burlington Purveyor of the Alchemist Top IPA's.

For those who don't know: WE ARE THE ONLY VERMONT BED AND BREAKFAST in BURLINGTON that the ALCHEMIST BREWERY delivers their coveted world renown IPA's: Focal Bangers & Heady Toppers, and we do include (1) VT IPA of your choice @ check-in as part of your all-inclusive booking rate (for 21 and above) . . . it's very special and it's because we work to promote "Made In Vermont" products, hence our INN's play on words: Made INN Vermont, Burlington's Small Luxury Hotel...bringing heart & soul to the heart of Burlington. 
The Center of Attention
Perfectly tuned to the rhythm of Vermont, this design-oriented Burlington boutique hotel is known for its original artwork, sweeping city views, mountain and lake views from our Belvedere/cupola. Our spacious common areas offers an intriguing gorgeous vintage-style bathrooms w/ soaking tubs or walk-in large showers. With an enviable location you're poised to explore the Champlain College and University of Vermont campuses. Our ideal location is a couple of streets from Church Street Marketplace, top museums, musical venues, harbor and lake beaches. Or then again, you could just relax in one of our hidden patio gardens with a cocktail and see where the day takes you. 
WE ASK WHY STAY ANYWHERE ELSE WHEN YOU ARE IN BURLINGTON?

*Includes (1) welcoming local brew by the Alchemist (Heady Topper IPA and Local Bangers), Switchback Ale; Citizen Cider or glass of Made INN Vermont's house Sangria per guest, snack bar and non alcoholic beverages in your room, chef prepared, VT gourmet local produce with European continental starters and breakfast for two, and a 24/7 coffee and tea bar. We offer a hot-tub, infrared sauna, junior pool table, and the option of scheduling in-room massages. 
URBAN OASIS - A stone's throw from UVM, HARBOR & CHURCH ST & Burlington's best historic sites. 
 We're proud to be trading antiques, wallpaper, wall to wall carpeted floors, traditional formal hospitality for stylish, familiar, friendly, home-away-from-home style at Burlington's most fun and casual Vermont Small Luxury Hotel.; divine beyond words!

We Think We Are: ONLY hot-tub historic b&b burlington vermont Hotel B&B near Flynn Theater Burlington VT . higher ground burlington vt . nectars vt . higher ground events . flynn center for the performing arts events . vermont comedy club . burlington vermont airport hotels . Best Views B&B Hotel . Burlington VT Luxury B&B .
BOOK NOW & SLEEP WELL! GO TO THE TOP OF THIS PAGE "BOOK NOW" BUTTON AND CLICK ON ....!
Gourmet Vermont Breakfasts
At our Burlington Foodie Hotel Bed and Breakfast in Vermont. You Can Connect & Nourish the soul. Enjoy fresh homemade breakfast from New England Culinary Institute Chefs, including Vermont Locavore Food.
Washington Post: Made INN Vermont is "Where to Stay!" (2016)
GOURMET BREAKFAST
At home, we bet you have a granola bar for breakfast.
Welcome to our world: Fresh, locally sourced, Vermont ingredients with an international flair (our chef hails from Norway) and our breakfasts don't contain a single calorie (we can pretend, can't we?). Bon appetit! (Or, in Norwegian: Vœr så god! Vel become! No worries...we can't pronounce it either.)

Half of a bed and breakfast is, well... breakfast! We have elevated breakfast to an art form. We feature locally grown, natural, organic produce and baked goods. Our menu changes seasonally and is always delightful and delectable.
We focus on fresh. Seasonal fruits and vegetables paired with cream, cheeses, butter and yogurt from Cabot and other local dairies. Breads, muffins, pastries and bagels from our local bakeries. Homemade jellies and jams. Organic cereals, whole, skim or soy milk - oatmeal in the cold months- and a variety of juices. No doubt you've heard of Vermont maple syrup – we've got you and your french toast covered! Vermont is "foodie paradise", and Burlington is her crown jewel.
We offer organic coffees and a tea assortment from the Keurig system in our 24/7 café. The perfect complement to our made-to-order breakfasts (a mimosa could also be arranged).
We ask why stay anywhere else?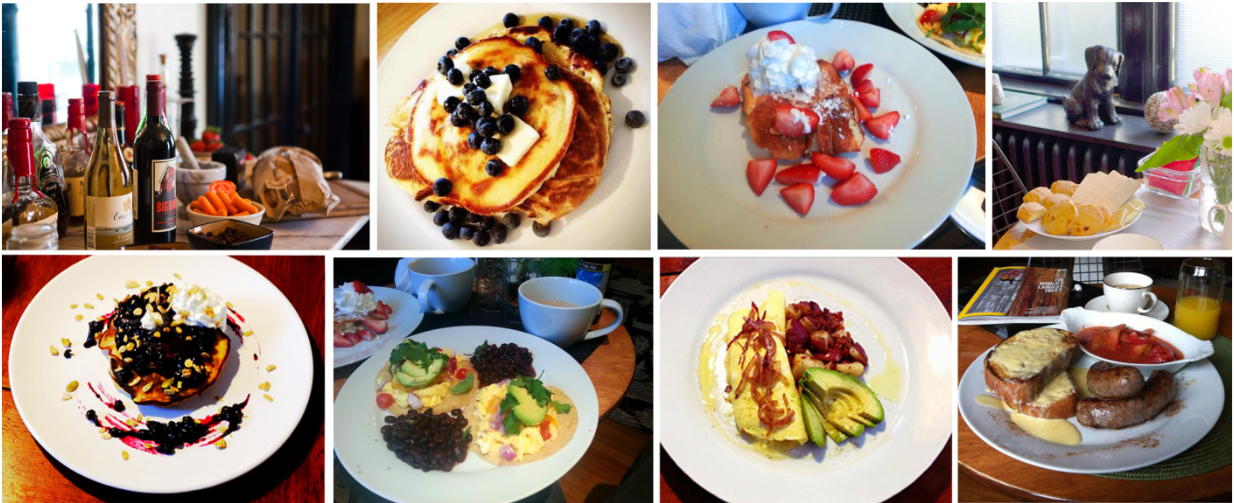 Breakfast is served every morning from 9-10 a.m. in our dining room, or you are welcome to bring your meal into the library/parlor, the porches and outdoor seating areas, our cupola or your guest room. If you have any special requests: food allergies, special diets, kids who hate anything that doesn't come in a box promoted by a rabbit - or if you have to depart earlier than 9 a.m. – it is important to inform us before hand. Either add a notation to your on-line reservation, call the innkeeper prior to your arrival or discuss it with us upon your arrival (we don't allow anyone to ever leave hungry).
Yes, you can wear your "jammies" to breakfast. In fact, we recommend loose attire. What about a robe?
We're thinking about becoming a Cat Café! Bring a cat to audition. They must be as outgoing, affectionate, and sweet-tempered as our Cutie Catie!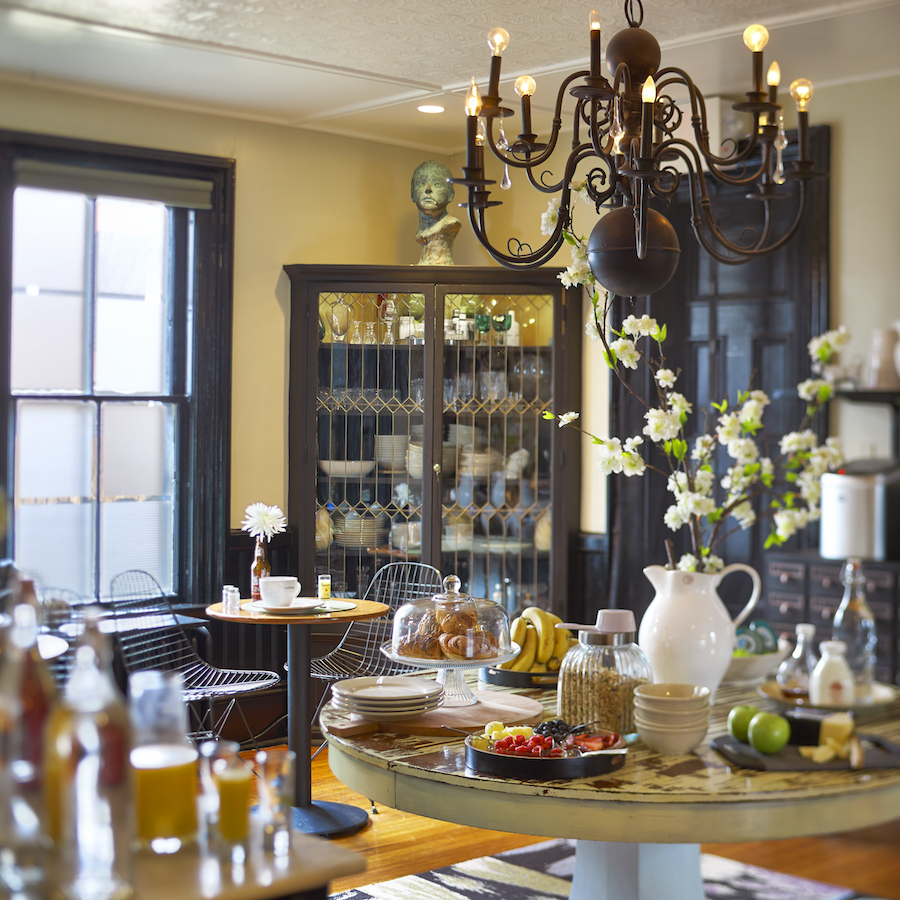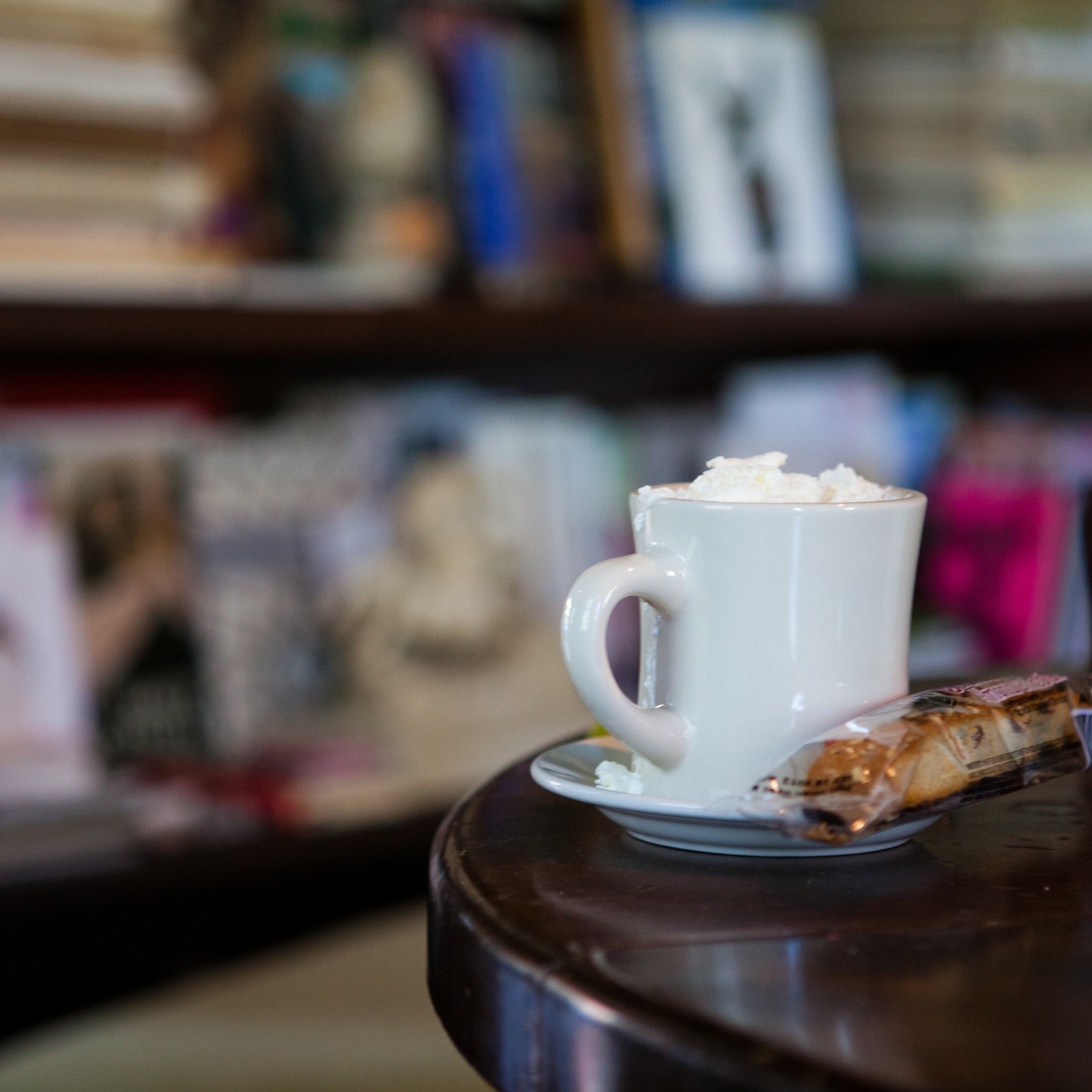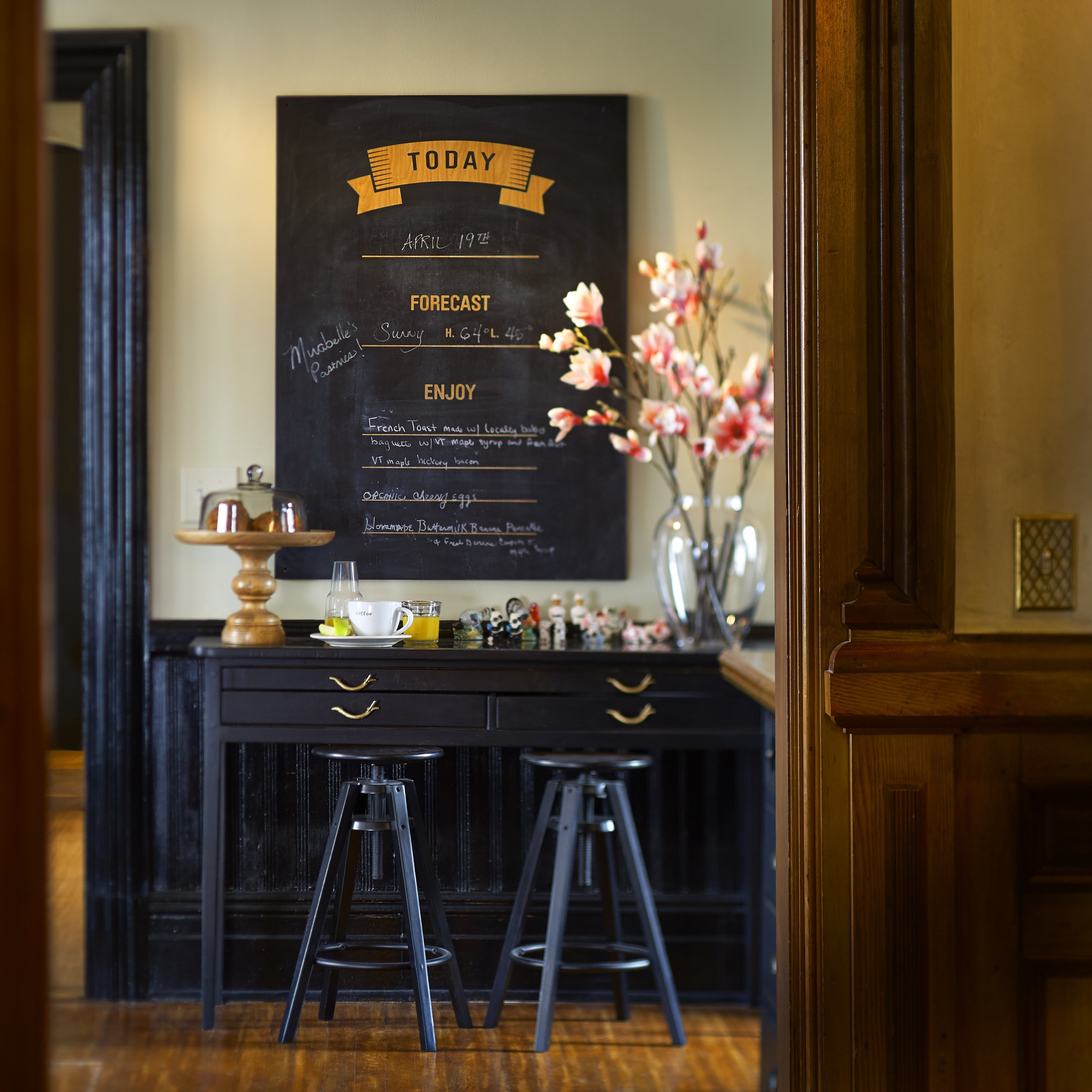 We Think We Are: Best Foodie Hotel . Sustainable Modern Breakfast B&B . Best Lodging Burlington .Best Accommodations Burlington . Best Accommodations VT . Lakeview Hotel VT . Unique Bed and Breakfasts,Vermont b&b Burlington . bed and breakfast vermont . Vermont Inn . New England B&B VT . Bohemian style Inn VT . Foodie Haven Burlington . Romantic Getaway VT . Romance Packages VT . Romantic Getaway B&B . Boutique Hotel Burlington . Landmark B&B VT . Best Location B&B . Small Luxury Hotel VT . Best Value Hotel VT . Top Lodging Vermont . Top Accommodations VT
Self-Service Cafe . 24/7
Enjoy the luxury and accessibility of our cafe whenever you need it the most @ our Best Bed and Breakfast in Vermont (self-rated)!!
NYTIMES Travel & Leisure: "New Breed of Hip Inns" (2015)
BOUTIQUE FOODIE HOTEL | ALL-INCLUSIVE
Our 1930's style dining room, with re-purposed card catalogue and chest
service areas, is open and sunny and bright. The vintage 1960's black chandelier and the our blackboard that adorns the wall add a whimsical touch, highlighting the daily area forecast and breakfast selections. Like other areas of Made INN Vermont, the dining room decor speaks to many eras throughout history, and is seamlessly blended with the most modern of conveniences.
You can get a fresh cup of coffee or tea at 9 PM, if you so desire, from our always available Keurig coffee service. We have a well stocked guest mini fridge, and you never know when we have whipped up something in the kitchen that we just can't keep from sharing with our guests! Our rear yard garden area is right outside the exit door, and guests are free to bring their breakfast or afternoon snacks out and enjoy them in our fresh Vermont air. Although breakfast is served from 9:00- 10:00 AM (or earlier, upon request), the room itself is always available to our guests for self-service.
We have our Beer & Wine license, and we are the only Burlington INN that serves Heady Topper IPA. Our innkeeper also has a secret Sangria recipe!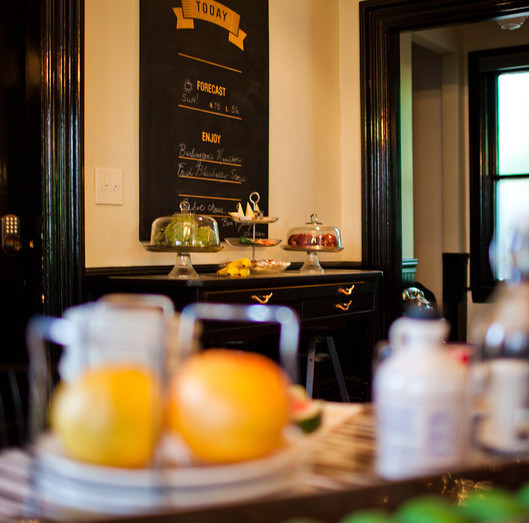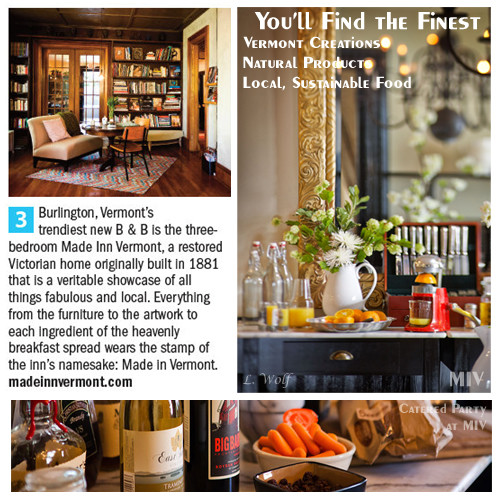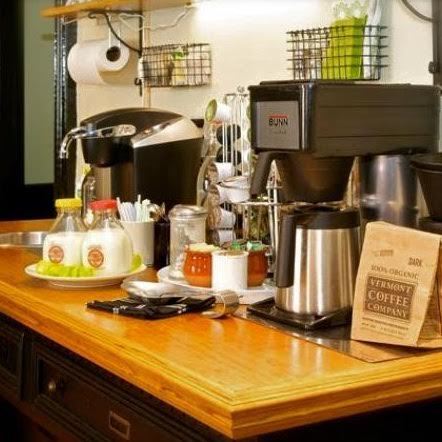 We are on ON A MISSION TO DELIGHT YOU -Located three block from Church Street, ten blocks to the Harbor. MADE INN VT is a chic getaway on the American Vermont "Riviera".
We ask why stay anywhere else?
WE THINK WE ARE AN VERMONT B&B THAT IS : Millennials Favorite Self-Service Burlington B&B INN . Best Value All-Inclusive Boutique Chic Hotel . Lux-For-Less Hip B&B . all-inclusive burlington vt . all-inclusive retreat burlington vt . best breakfast b&b burlington vermont . best new england b&b burlington vermont . best value burlington vermont b&b . foodie hotel burlington vermont . hot tub b&b burlington vermont . lake & mountain view inn burlington vt . wedding venues near burlington vt . wedding and elopement hotel
Romance and Pampering
Best Romantic Vermont Weekend Getaways & Burlington Stay Destination in the Most Romantic Authentic Stylish Burlington Vermont Historic Downtown Bed and Breakfast: PRIVATE HOT-TUB SOAKS & BELVEDERE SUNSET VIEWS!
"Top 10 Romantic Bed and Breakfast" by IloveInns.com.
With our Exclusivity of only four gorgeous Guestrooms: offering extra Fun Amenities and Sound-Insulated Walls . . . Yep this is the B&B to STAY when in Burlington and looking for ROMANCE! Fabulous Restoration, Funky Fun Vibe and Get-away Rooms, Hot-Tub Garden, Victorian Porches & Cupola Panoramic Views! WHY STAY ANYWHERE ELSE?
In fact, we are all about romance, fabulous food, great brew, long hot-tub soaks, relaxed generous conversations and we are breaking the mold here, for sure.
Each room is beautifully decorated with great care and attention to detail and offers the highest standards of comfort.
The cuisine is a beguiling blend of the simple and subtle, with fresh, seasonal natural flavors and top quality ingredients, come and let us spoil you in our special fun relaxed almost no rule B&B!
SIMPLY SUBLIME - LET US PAMPER YOU
Made INN Vermont B&B is perfectly in tune with the Burlington Vermont vibe: relaxed, comfortable, stylish, unconventional, accommodating and nothing-is-too-much-trouble friendly. Soak your stress away in our hot tub, relax in our classic high-ceiling rooms, admire the restored original white-oak floors and designer touches throughout, Help yourself to a selection of snacks - coffee, and tea available 24/7. Awaken refreshed and ready for a locally procured and hearty Vermont breakfast!
NEED TO RELAX? GET A MASSAGE!
We have a massage table and a visiting Shaman massage therapist providing in room massages at special rates!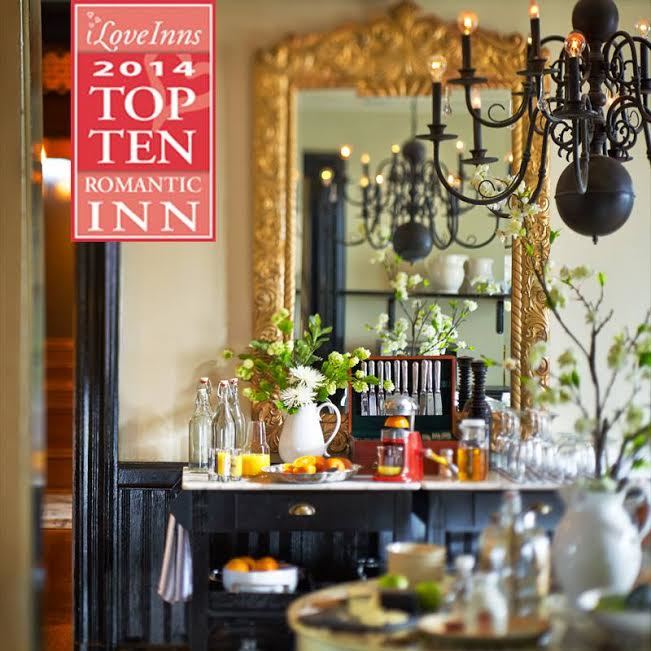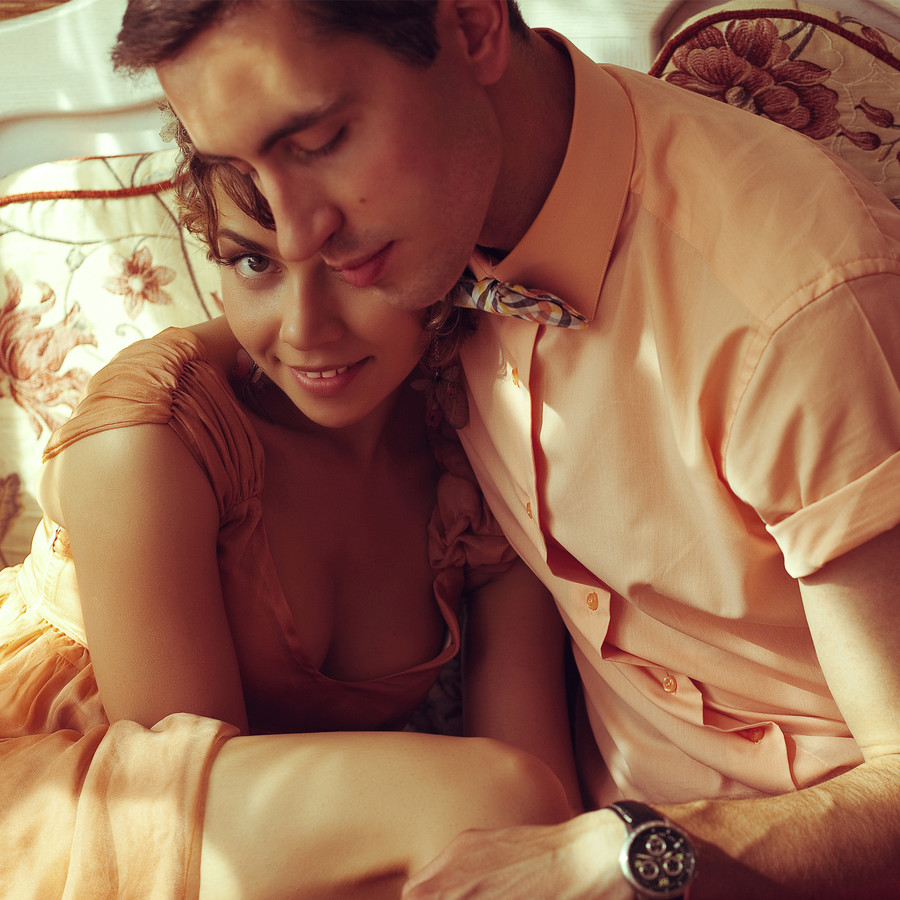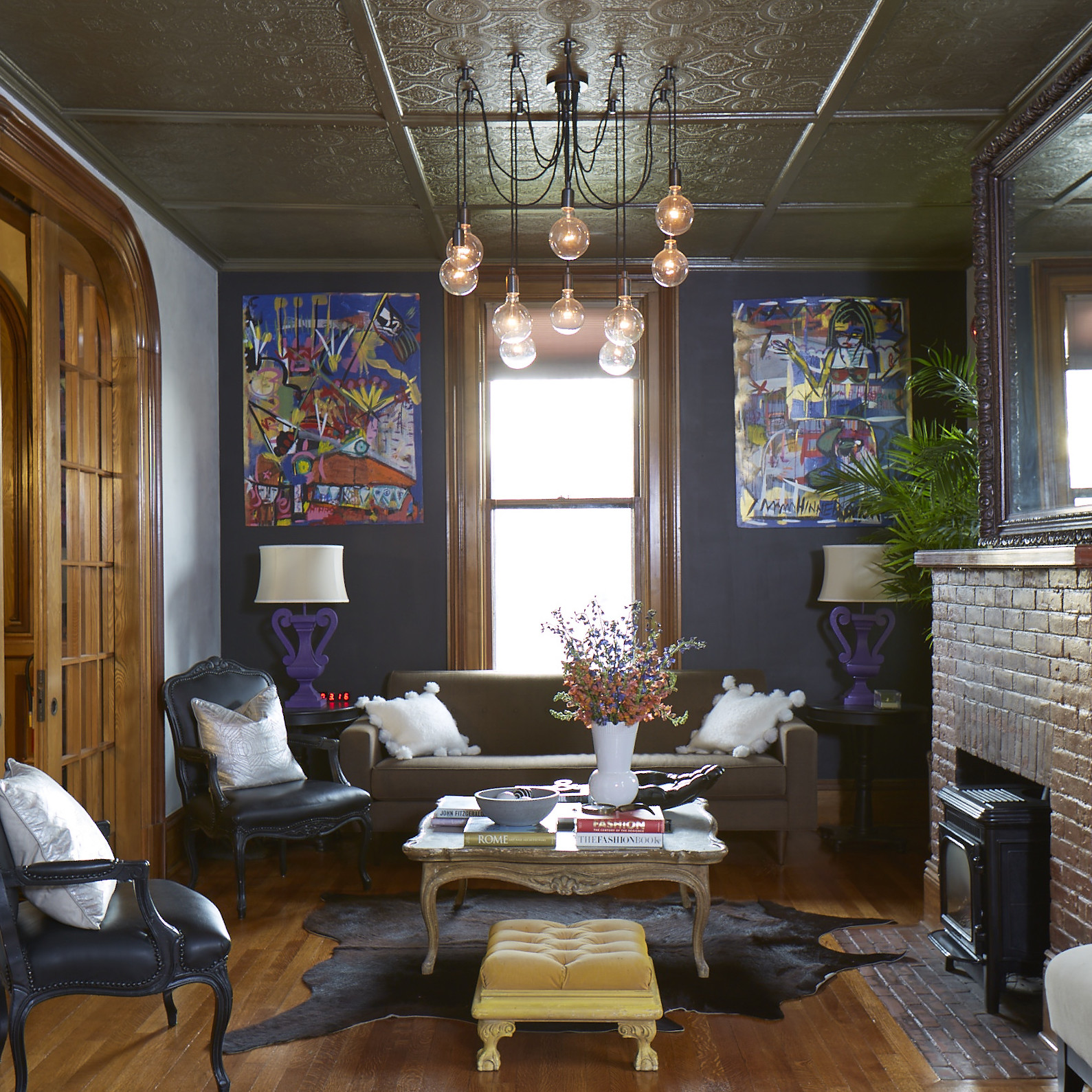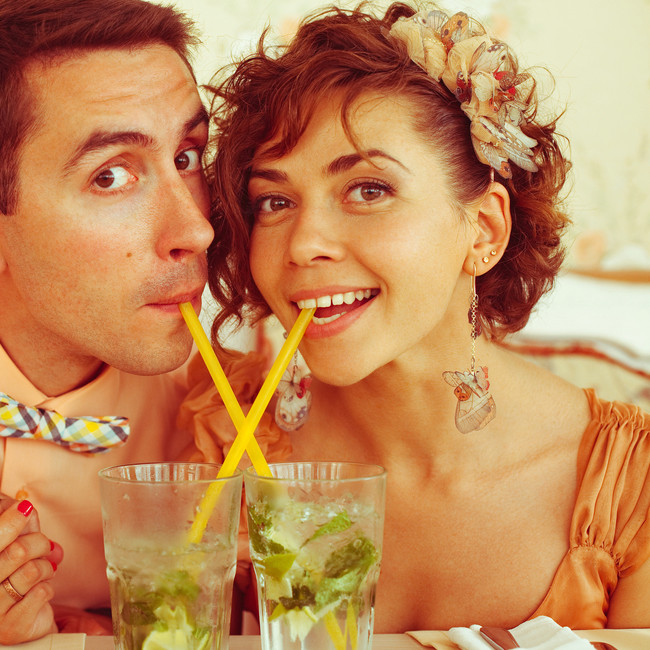 Offering: Concierge Tailored Travel Services . Special Offers . Guaranteed Best Rates . ALL-INCLUSIVE BEST BURLINGTON STAYS!
Boutique hotels are famed for their personalized service and the Made INN Vermont lives up to its name as the unique boutique hotel of Burlington, for many reasons. We acquired our reputation in Burlington by providing luxury, New England holidays, hosting intimated wedding and events, and relaxing shopping & Spa breaks, but more importantly we maintain our character through the owner and her staff.
We've had the privilege of building lasting relationships with our visitors, resulting in a high number of loyal guests who regularly return to enjoy another holiday with us, And they all get returning guests rates, as well So much fun @ our Burlington Vermont Lodging Bed and Breakfast!.
Our special Burlington Vermont accommodation could never be complete without luxury service and we like to fulfill your wishes. So if you desire a bouquet of flowers, champagne delivered, rose petals on your bed, breakfast served in our Belvedere or on our Victorian porches, or in our palm garden or your room you only need to ask.
Our Burlington historic INN is a new, chic "mini-retreat" Vermont bed and breakfast. We inviting you to relax in our private oasis. Indulge in Victorian opulence in a modern revamp retreat of contemporary design and historic architecture. Just a recap...Offering: sumptuous beds, gourmet breakfasts, first-class service, unforgettable views, and top-notch amenities (luxurious linens and robes, mini-bar and mini-fridge, museum-quality contemporary art collection, musical instruments, vinyls records/record players, vintage games, art library, 360 degree views of Lake Champlain and the Adirondacks, hot-tub under the stars, patio/rooftop garden, pool table, sauna, and Victorian porches.) Designed as a perfect base for romantics to relax, renew, and explore all that Vermont has to offer. Easy walk to UVM, the Marketplace, boutique stores, restaurants, bars, and just a short ten blocks to the Burlington Harbor! BOOK NOW! SLEEP WELL!
BLOW OUT WEEKEND SALE!
Stay @ OUR FABULOUS FUN BURLINGTON B&B THIS WEEKEND! No minimum stay restrictions -MUST CALL! Fab Location, Design, Service, Hot-Tub, Heady Toppers, Stunning Sunsets & Delicious Breakfasts in Fun relaxed style service!
Romantic Packages
Build your own Packages @ our Small Downtown Luxury Hideaway. ENJOY OUR ALL-INCLUSIVE "Heady Toppers" along w/ other Fun Service Perks @ our HIP B&B
***OUR PACKAGE RATES ARE $20.00 above the advert below: Still waiting for a Ad Designer to correct. These Rates will be adjusted according to the quality and quantity of Champagne, Candy, and Flowers you order: Our rates start @ $75 up to $140. We don't overprice these extras like many places, as we are alll about the memories, and we just want happy guests...we love those smiles. Call us to setup one of our romance package or design your own custom Romantic Package....by someone who knows you best!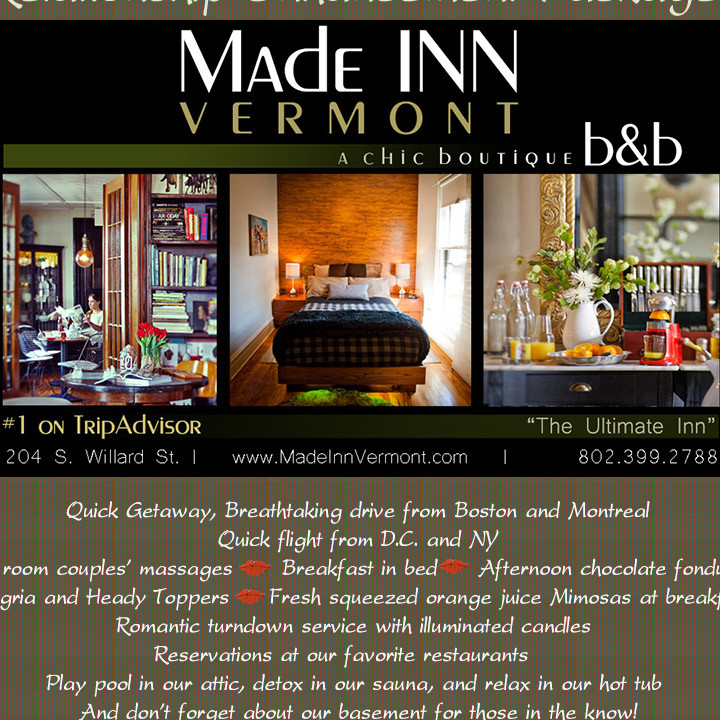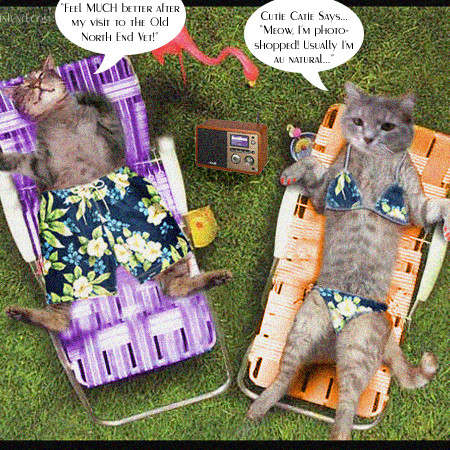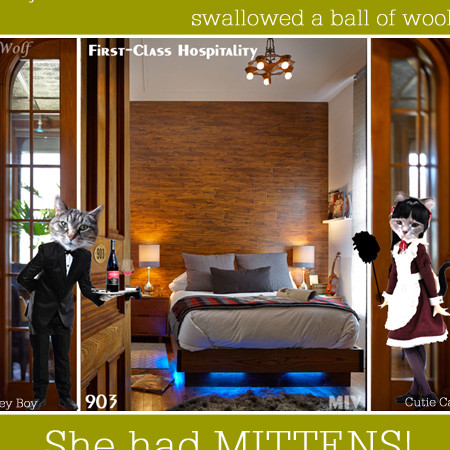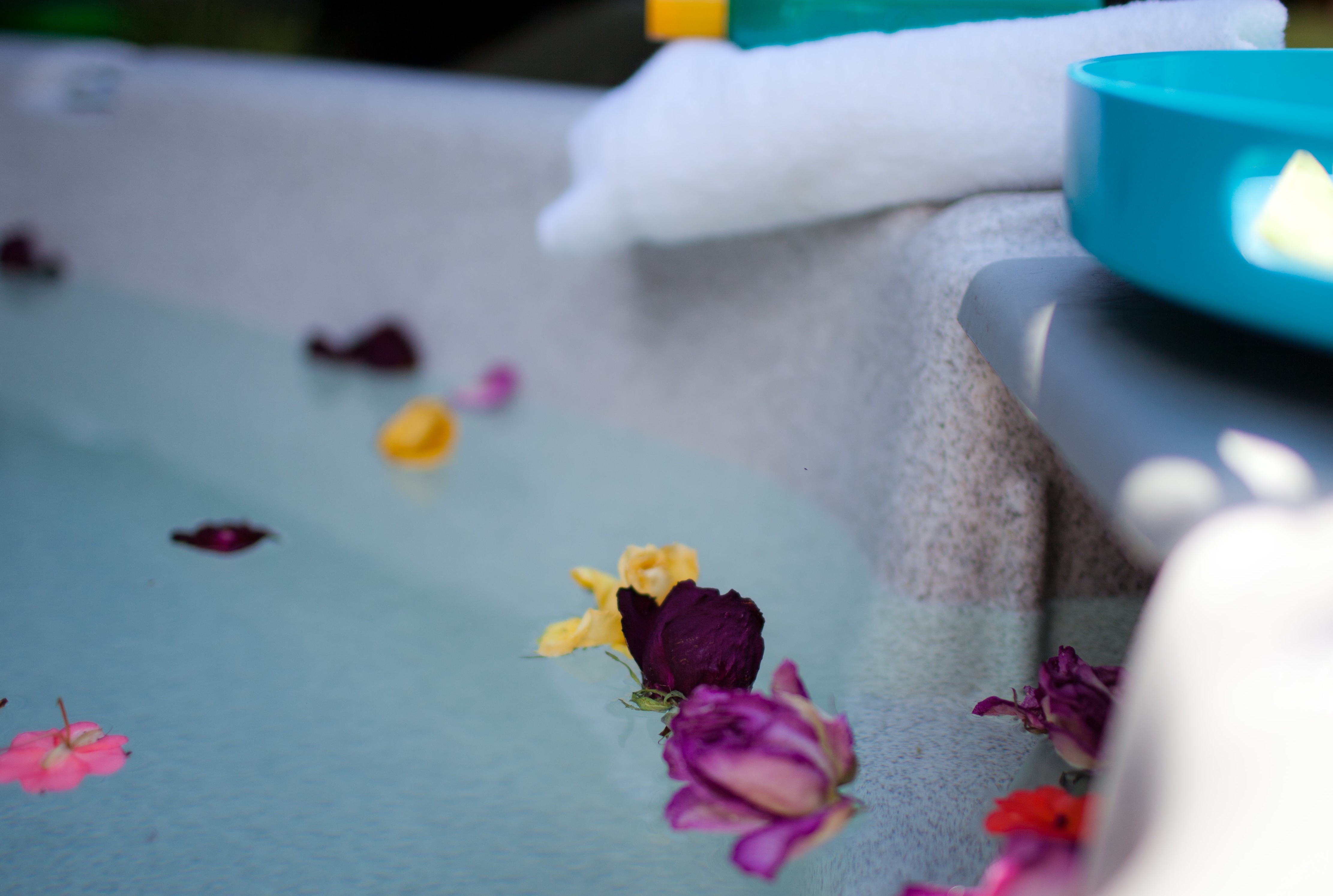 Romantic Inn & Hotel
Made Inn Vermont, An Urban-Chic City Retreat Burlington Vermont
Burlington's Award-Winning, Five-Star Reviewed, Urban, Boutique, Intimate Bed & Breakfast
Awards/Recognition: 2015: Editor's Choice "Best New B&B" by Yankee Magazine" and "New Hip Breed of Inns" by Travel + Leisure Magazine. Top Five Vermont Winter Hotels (2012) by The Huffington Post and Top 10 Winter Destination by Travel & Table for Chase Sapphire (2012). Top 10 Romantic Bed & Breakfast (2014) by ILoveInns.com. Ranked Number 1 Burlington Bed & Breakfast by TripAdvisor.com since 2013. Diamond Collection Member and named Top 10 "Style Icon" (2015) by BedandBreakfast.com.
Room Details
Pop-the-Top on a Stay Here @ Burlington's Most Eclectic, Whimsical and Brilliantly Restored INN, and You'll be in for a Best-of-all-Worlds Experience you can't get anywhere else in Burlington, as we know it.
"Top 10 Style Icon:— "INNS with CUTTING EDGE DESIGN. B&B.com. (2015)
FOR QUICK ROOM DESCRIPTIONS WE RECOMMEND GOING TO ROOM PAGES, SELECT A ROOM NUMBER AND ACCESS QUICK SCRIPT. BELOW WE HAVE PARAGRAPH VERBAGE, BUT IT'S MORE FOR GOOGLE AND THOSE WHO WANT TO ROMANCE. Yes, I overdue it....but those google bots need to be fed, so we can find each other and create great stays for you. I mean, we are just covering all the bases, but in reality...unless you can't walk steps...WE ARE THE PLACE TO STAY WHEN IN BURLINGTON--HANDS DOWN!--Linda
Made INN Vermont, A Top Vermont B&B opened in August 2013 in a tranquil, historic neighborhood, converted from private home to become one of the city's most exclusive small hotels…the INN reveals its charm in a typical private mansion from the 19th century and is situated in one of the most tranquil corners of Burlington only a few blocks away from some of Vermont's best dining, entertainment, and shopping.
Made INN Vermont, Millennials' Favorite Downtown Historic Burlington Bed and Breakfast harmonizes its unique musical concept with luxurious accommodations, exceptional service, and surprising amenities to offer its guests a symphonic experience.All of our luxury rooms are non-smoking and feature flat-screen cable TV, CD and DVD player, complimentary Wi-Fi access, and fully stocked mini-bar. We do offer an outside seating are for smokers, as well, because we are here to make everyone feel welcomed as they are old and dear friends,
Our bedrooms call attention to Victorian glamour and history, coupled with restored architectural detail and framed by re-purposed/vintage furnishings. The feel is one of a hip, cosmopolitan energy paired with the relaxed ambiance of yesteryear. The ceilings soar, and the intricate Victorian woodwork is highlighted by the absence of extraneous treatments.
Each guest room has it's own private, external bath located right down the hall with its own lock and key. This allows guests to choose not only the bedroom they prefer, but the bath type as well.
Guest Room 906, our multi-task room, is an additional room that we can design upon request. Call us directly for the details and booking.
The first floor houses the library, which also displays vintage artifacts.
MADE INN VERMONT B&B EMERGED FROM YEARS OF RESTORATION TO ONE OF THE CITY'S MOST EXCLUSIVE SMALL LUXURY ALL-INCLUSIVE BURLINGTON HOTELS!
Ease into our Small Luxury Hotel welcoming embrace, and leave a little of the world behind, safe in the knowledge that you will find the time and space to rediscover those forgotten rhythms of long days and easy nights. The timeless elegance of style and service combines with cosseting accommodations, gourmet cuisine, restorative wellness massages by appointment, and an unsurpassed location, delicately perched above the tranquility of Lake Champlain and mountain views.
Each room is beautifully decorated with great care and attention to detail and offers the highest standards of comfort. …the hotel rests on a deliberate blending of the old and the new. The result is an impressive new space that evokes the building's original Victorian roots while staying true to the neighborhood's historic past.
Each of our guestrooms is dedicated to its original architecture, and each room is equipped with furniture made to fit the hotel's concept and provide a warm and welcoming feeling. And no two guestrooms are alike and all feature stunning art, antiques, and sumptuous fabrics.
Each bed comes with indirect LED lighting below, which you control, and can be set to glow one of several colors, or to change between them at variable speeds.
Outside features . . cool, leafy gardens, stone walls borders and water features, traditional historic wooden doors and architecture, surround by historic trees, multiple patios, all lit by twinkle lights as night falls can be seen and enjoyed from the floor-to-ceiling original Victorian windows. Quaint, Charming, Authentic, Fun, Whimsical, Attentive, Generous, Extraordinary Burlington Stays can be had @ Made INN Vermont . . . Burlington's Best Kept Secret, and Now Absolutely Best Place to Stay if what you want is a rich unique small and private little getaway . . . from wherever you need to be from!
Made INN Vermont is a urban-chic, city-retreat, Burlington boutique Bed & Breakfast hotel that offers a distinctively modern and charming experience; ideally situated for couples getaways, uninterrupted business travel, or an exciting Vermont outdoor weekend . . . in Vermont's Queen City's favorite little B&B! We ask why stay anywhere else?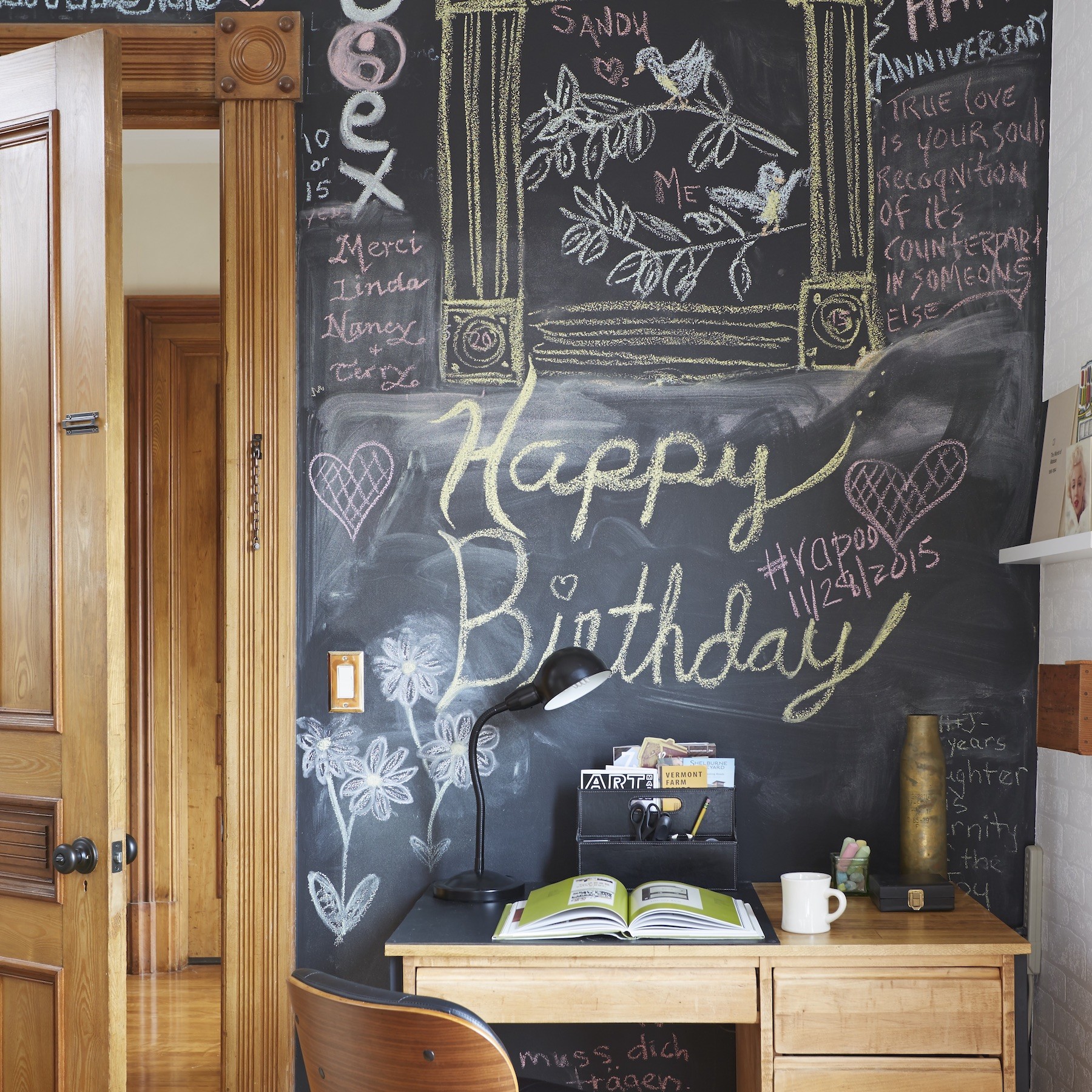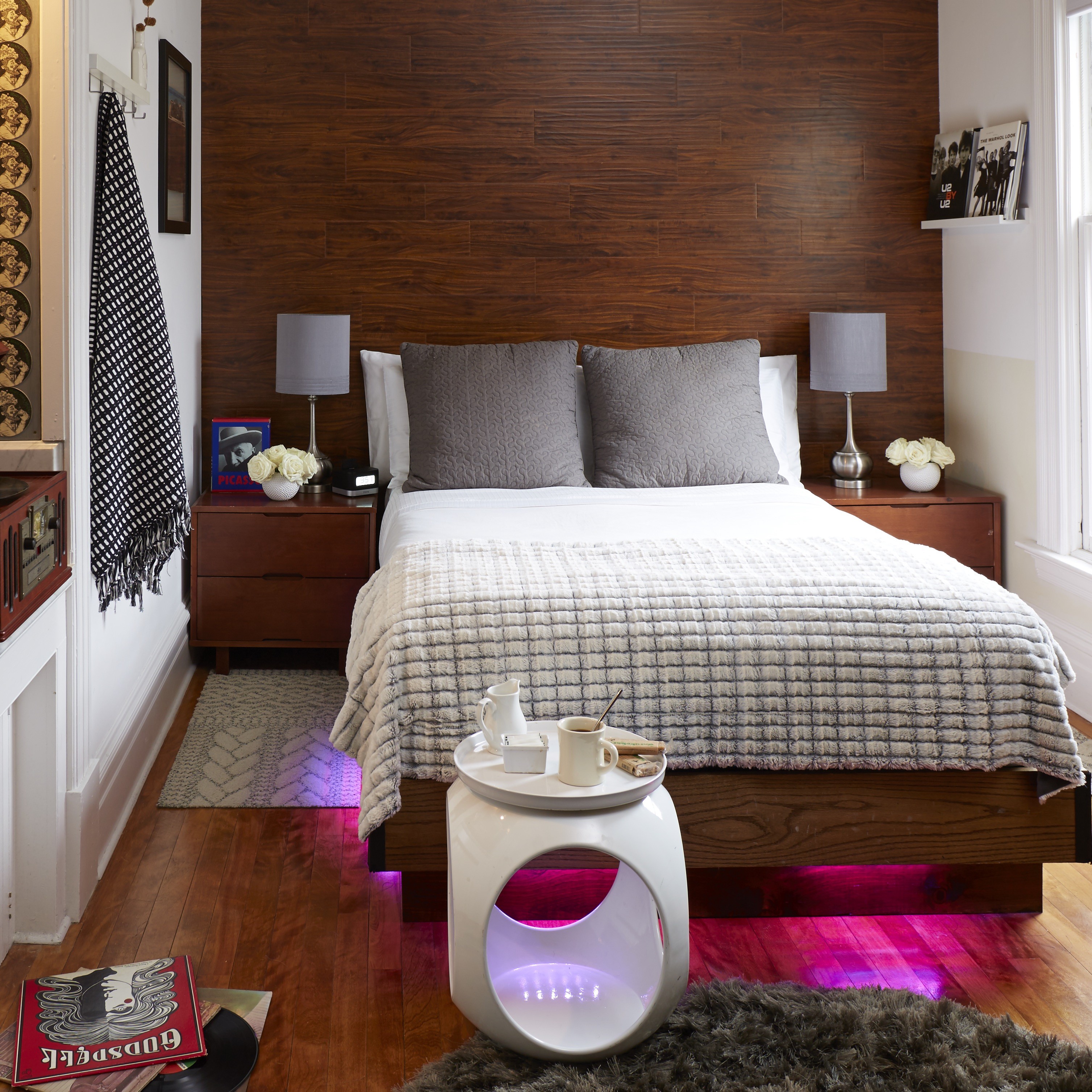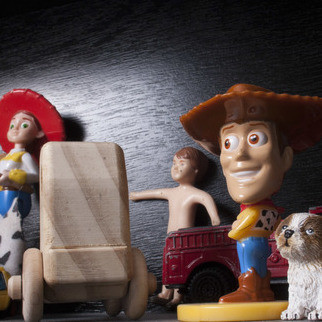 EMBARK on Vermont BOUTIQUE RETREAT -Stay stylish in Burlington's Upscale Historic Hill District at our lakefront urban retreat.
We Think We Are: Best Place to Stay in Vermont . Best Lake & Mountain View INN . A Fun Contemporary Design Hotel Carefully Curated and Appointed within Historic Architecture.