A Unique-Vintage Living Museum. A night in history, a bird perch view on the 4TH floor, or a game, book and a musical parlor - a Most Splendid Burlington Hideaway
KING-TEMPURPEDIC, LAKE & MOUNTAIN VIEWS, HIPSTERS' RETREAT
Our mid-sized guestroom offers a king-size TempurPedic platform bed, an Eames mid-century lounger and ottoman, and three, one front window that look out towards Lake Champlain, the Adirondacks Mountains, and above the rooftops of the historic hill district and two windows that lookout at the foliage and historic trees . . . think luxury in a treehouse! The soaring ceilings and its restored antique brass chandelier add to the spacious feel of 904. You'll find all of our usual first class amenities: plush robes and slippers, 32" HDTV with DVD player and on-demand premium cable service, a record player and vinyl collection, and a well-stocked mini-fridge. And, you'll be sharing 904 with one of the two original marble vanity sinks we were able to save (preserved under glass).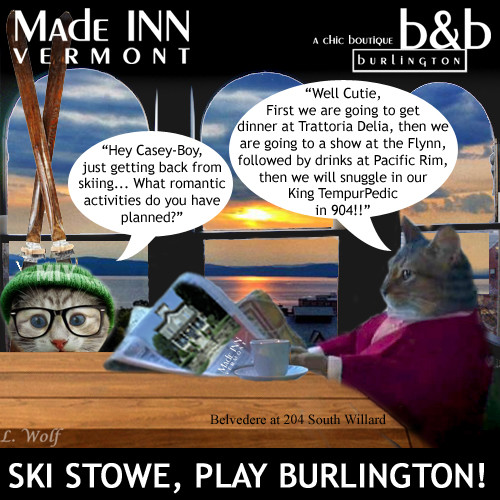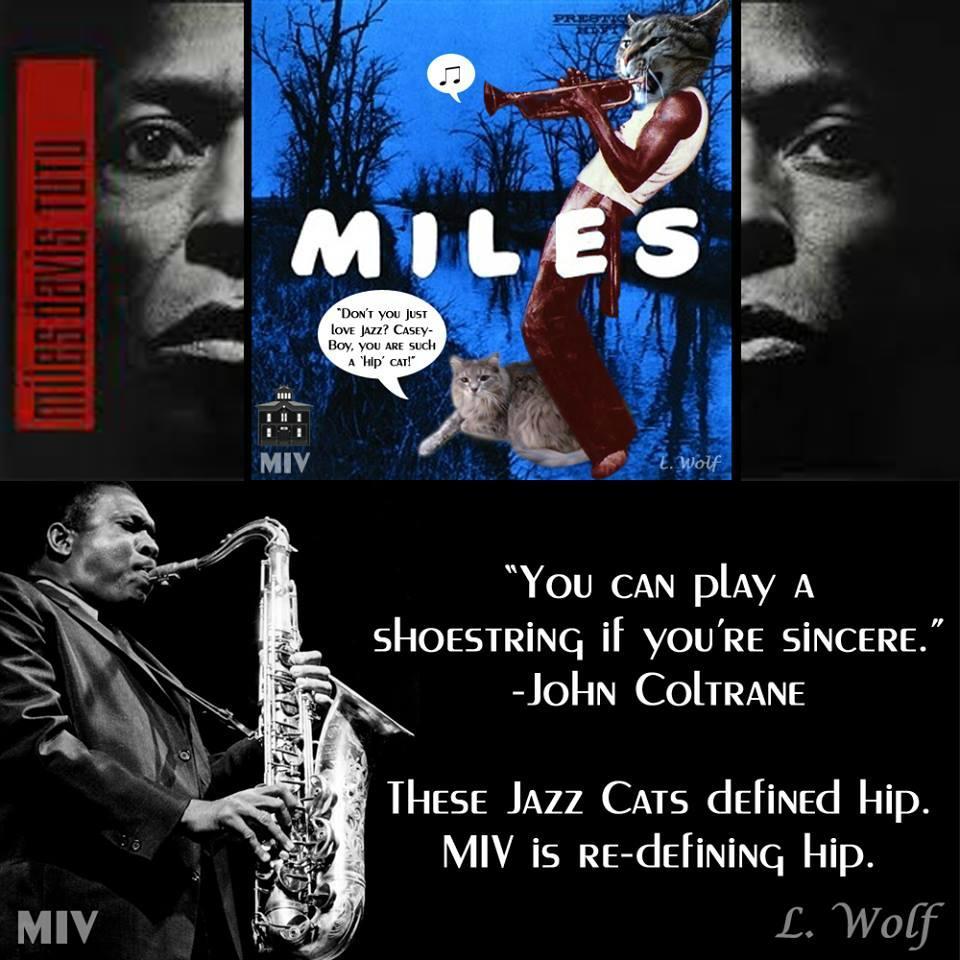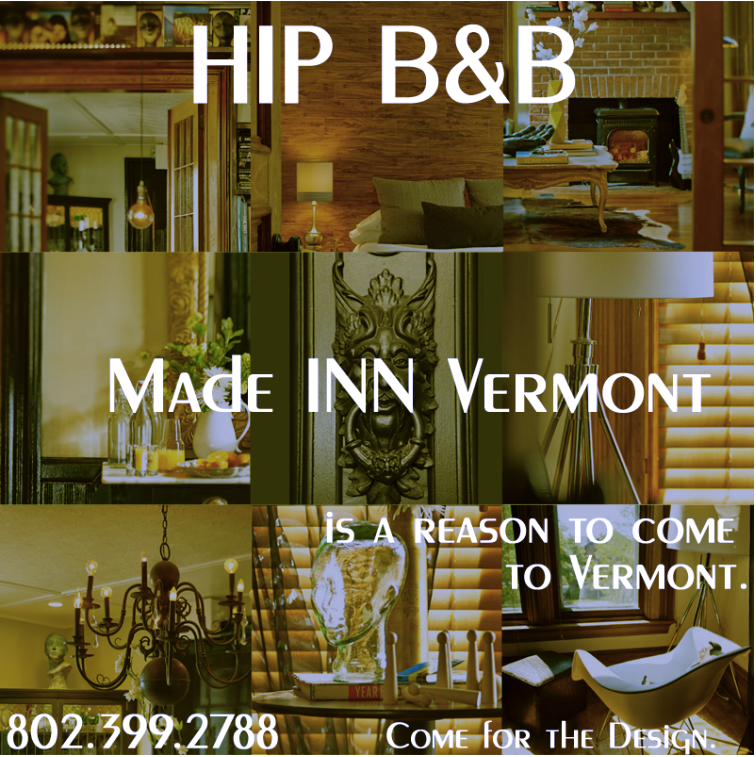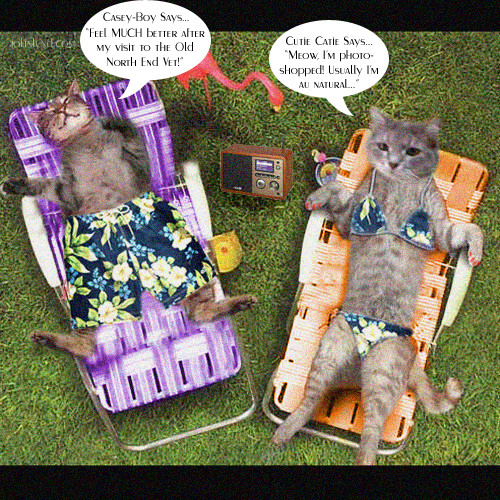 We are a Hip INN but you will need working hips, because all the bedrooms are on the 2nd floor.
Weekends Starting at $249*
Click Here for Rates and Availability
Each guest room has it's own private, external bath located right down the hall with its own lock and key. This allows guests to choose not only the bedroom they prefer, but the bath type as well.
ALL ROOMS ARE LOCATED ON THE SECOND FLOOR - NO ELEVATORS.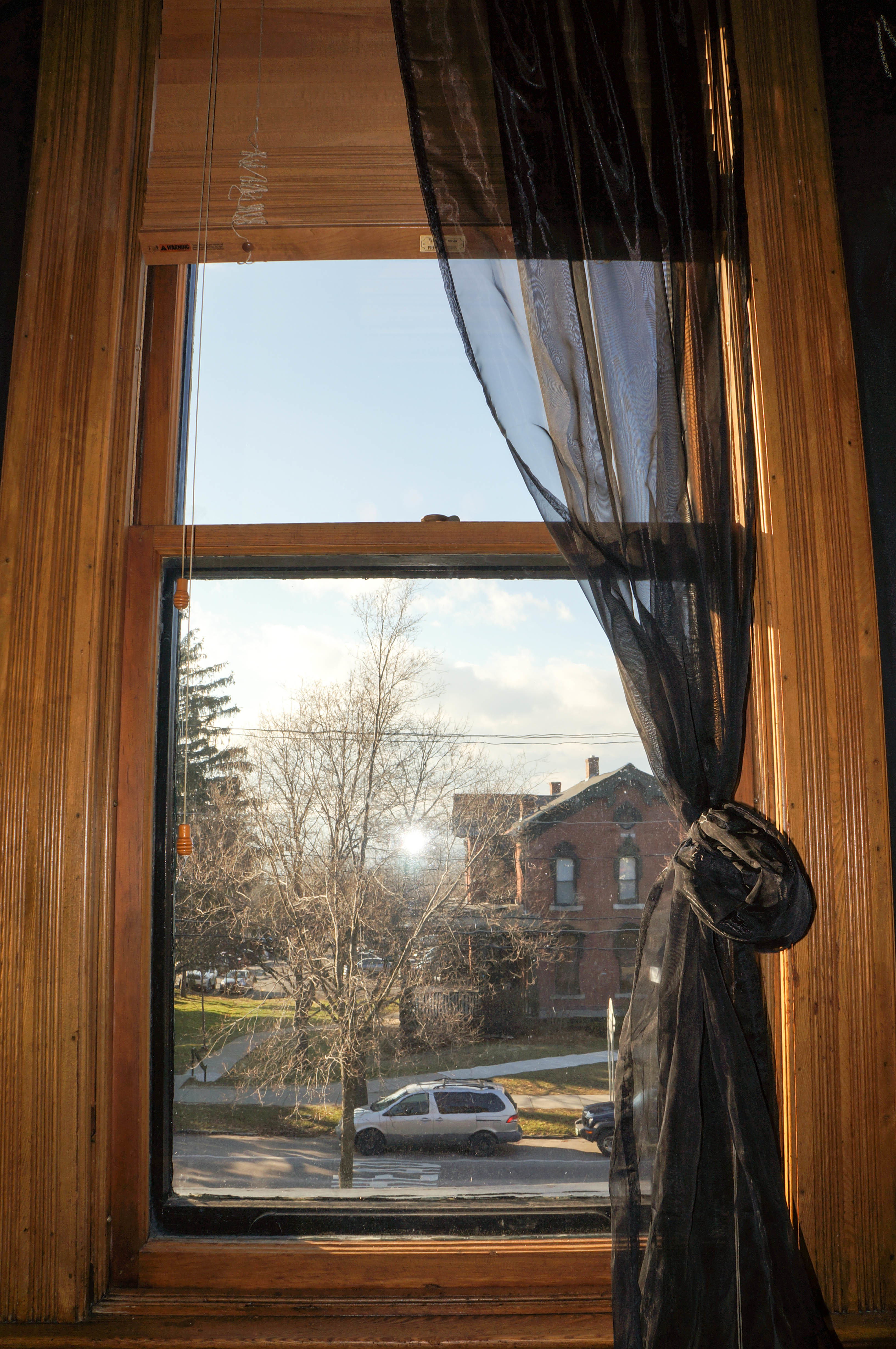 Sleep Well. Click to Book Now!