ETIQUETTE
We think of the INN as "Downton Abbey" Meets "Uptown Funk," and Mockingbird Lane Hybridized With Madison Avenue. We've Heard it Described as "Chic," "Boutique," "Eclectic," "Luxurious," Even "Quirky." We'll Also Mention "Affordable." We Eagerly Await Your Visit and Your Comments.
GUEST ETIQUETTE POLICIES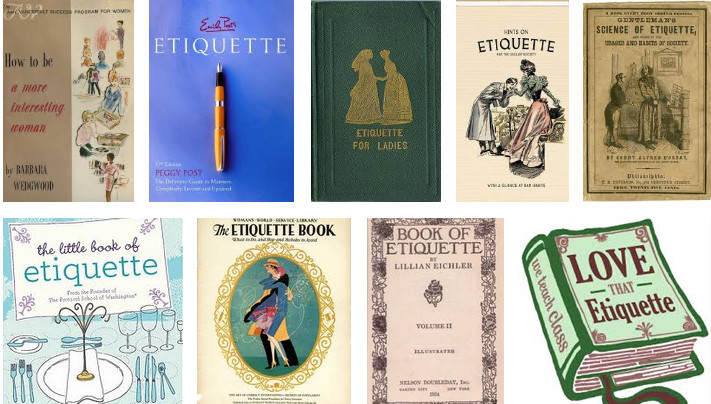 Come for the Design. Stay for the Experience.®
Take a cow to lunch. Come to our Inn and come out—of your shell !
WHAT POTENTIAL GUESTS SHOULD KNOW ABOUT Made INN Vermont B&B:
We cater to the infamous One Percent that our Senator, Bernie Sanders, frequently refers to. In low season, we capitulate more than a Clinton, and bring that down to the Three Percent. (Just kidding, of course. All of our guests are as distinctive as we are! And so far, Donald Trump has never written a nasty tweet about us.)
Our breakfasts are always homemade, sumptuous, and filling. How "elegantly" they are plated depends on how much sleep your innkeeper has had.
Innkeeper and staff are free-spirits and our inn reflects that plus the Burlington and Vermont "vibe." That spirit is infectious (and we also responsibly serve local, award-winning IPAs and secret recipe sangria). We have all kinds of perks such as an outdoor hot tub. However, our neighboring property owners will appreciate if you don't howl at the moon.
Our local weather report for this coming weekend: "Purple rain"
Our 21-year-old inn kitty (Cutie Catie) is not only friendly, every morning, we hold a mirror up to her muzzle to make sure she's still breathing . . .yup, you better have a sense of humor or your stay with us could be a bit too much for you?!
We ask our guests to inform the Innkeeper if they wish to host a visitor or two. There may be some limitations and we expect courtesy and tranquility for all the guests of the inn.
Only registered guests are allowed access to the second floor (guestrooms and bathrooms; there is a "powder room" off the café area for guests and their visitors)
Visitors are welcome on the ground floor, porches, gardens and outdoor seating area with the exception of the hot tub. Visitors may not use the rooftop cupola, upstairs game room/sauna.
Visitors are expected to depart by 10 p.m. unless permission has been granted by the innkeeper, and we do have limits as to how many guests, but we like to be hospitable, so just ask. We are all about you and your stay enjoyment.
Please note that our regular check-in time is 3-6 p.m. Early check-in is usually not possible, especially during peak and holiday seasons. (Our check-out time is 11 a.m. and very detailed housekeeping is performed on each room/private bath thereafter. We can't afford therapy for our housekeepers.) If you're flying in or arriving in Burlington earlier than 3 p.m., we can usually accept your luggage and recommend places to have a relaxing lunch.
Late check-ins are possible; please discuss with the innkeeper in advance and you'll be sent a late check-in form. If you do not inform us of a late check-in, it may be considered a "no-show" with all the applicable charges. (We also have secure, keyless entry that you'll want to know about in advance.)
We have a beer and wine license and offer a complementary welcoming beverage or two. In compliance with state law, we cannot allow "bring-your-own-bottle." We have complementary snacks throughout the inn; please imbibe responsibly.
Our guests bedrooms are as sound-insulated as possible; each comes with a record player and there are vinyl record collections throughout the inn, in addition to various musical instruments. Please be respectful about volume and the peaceful slumber of our other guests. If you're happy, we're happy, but jumping up and down on the bed in glee is strongly discouraged (especially if you've had a complementary beverage), and we did not sound-insulate the bathrooms; wish we had, but this is at least warning!
Come to Made INN Vermont Bed & Breakfast for an authentic YOLO experience. We're hip (some call us the "hip-replacement" B&B), chic and urban. We tweak your enjoyment, we tweet, we text, we've even been known to twerk on occasion. In other words, we aren't your grandmother's first choice (unless she's extremely plugged in and has the kind of blue hair Katy Perry would wear). We are the Millennials' favorite and some even bring their Baby Boomer parents along (grandma is welcome, too, but we don't have an elevator). We are within an easy walk of some of the best of Burlington's fine dining and music scene, and the Lake Champlain waterfront. Burlington is so cool, we even have "Green Cab" (which is our favorite Burlington cab co) & Uber! (We even know that LOL does not mean "lots of love." ROFLMAO!)
LGBTQ friendly? Puhleese...we've been that since before they added the "T" and the "Q," and made "L" the first letter.
If you're the sort of potential guest who understood all the references and acronyms in this description: How soon can you be here?!
All of our guests inspire happiness!
The majority when they check-in
(The rare few, when they check-out.)
Yes, we have a sense of humor. Laughter and good times are part of the Made INN Vermont Best Burlington Bed and Breakfast Experience.
"BOOK NOW!" GO TO THE TOP OF THIS PAGE AND CLICK ON THE "BOOK NOW" GOLD BUTTON...CLICK-ON!
Discover a New Way to Stay in History, Book a Stay @ MIV!
Come for the Design. Stay for the Experience.®
*Warning to the "Politically Correct" . . . the innkeeper is known to be opinionated and often shares with her guests, but she works to offer flexible thoughts as well. In short: she doesn't really accept the system of PC control and she has been known to speak out or question ideas. She tries not to be closed minded and sometimes seems fearless. For the thought police "she is an issue"; really, if you have been sensitized by the contemporary PC training, possibly this innkeeper could challenge your thought training? I know her personally, I am she. But if you are willing to share your thoughts, have genuine interchange, maybe everyone could learn something new, and not be afraid to speak an opinion, think of that? Consider a VACAY @ this inn to be artistic, casual, relaxed and lively entertainment . . . ?---Linda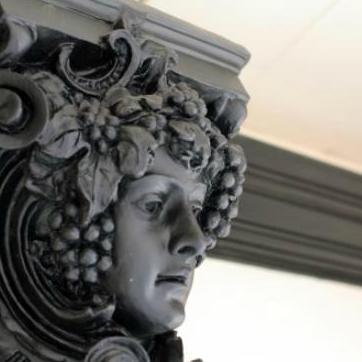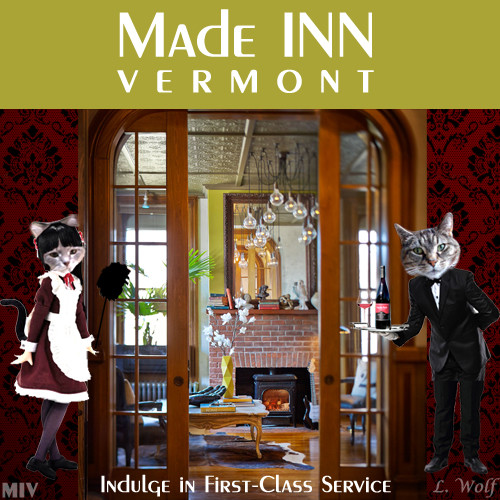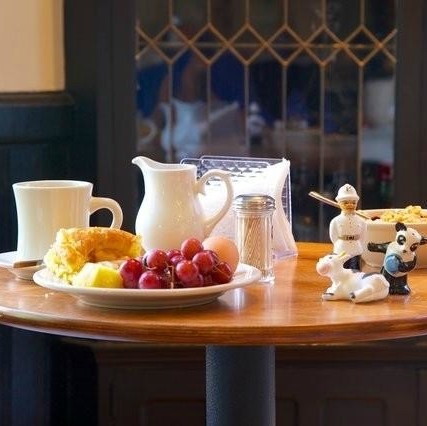 " V i s i t V e r m o n t A n d G o C r a z y! N o b o d y W i l l N o t i c e." Burlington is the "F o o d i e P a r a d i s e" of Vermont.
We Think We Are: Best Small Wedding and Elopement Hotel . Best Vermont Bed and Breakfast . Best Value Hotel VT . Top Lodging Vermont . Top Accommodations VT . Premier Couples B&B . Vermont Chic B&B . Weekend Romantic B&B . Hip B&B Environment . Designer Historic Inn . New Boutique VT INN . Unique Retreat VT . Experiential VT B&B . Experiential VT INN . Museum Hotel Vermont . New VT Boutique B&B . All-Inclusive Hotel . Best Breakfast Burlington VT . Breakfast Burlington VT . Best Value Hotel VT . Top Lodging Vermont . Top Accommodations VT . Premier Couples B&B . Vermont Chic B&B . Weekend Romantic B&B . Hip B&B Environment . Designer Historic Inn . New Boutique Vermont INN . Unique Retreat VT . Experiential VT B&B . Experiential VT INN . Museum Hotel Vermont . New VT Boutique B&B . All-Inclusive Hotel . Best Breakfast Burlington VT . Breakfast Burlington VT . Burlington Vermont's Top Hotel near Champlain College . Burlington Vermont's Top Hotel near the Burlington Vermont Airport