ALL-INCLUSIVE TRENDY, FUN, BURLINGTON VERMONT B&B, Offering the Best Of Burlington in a Landmark Victorian
"Where to Stay" Washington Post (2016) 2016  FIDO ' S  Favorite Award Winner! : We Love Our Dogs! Come For the Design. Stay for the Experience®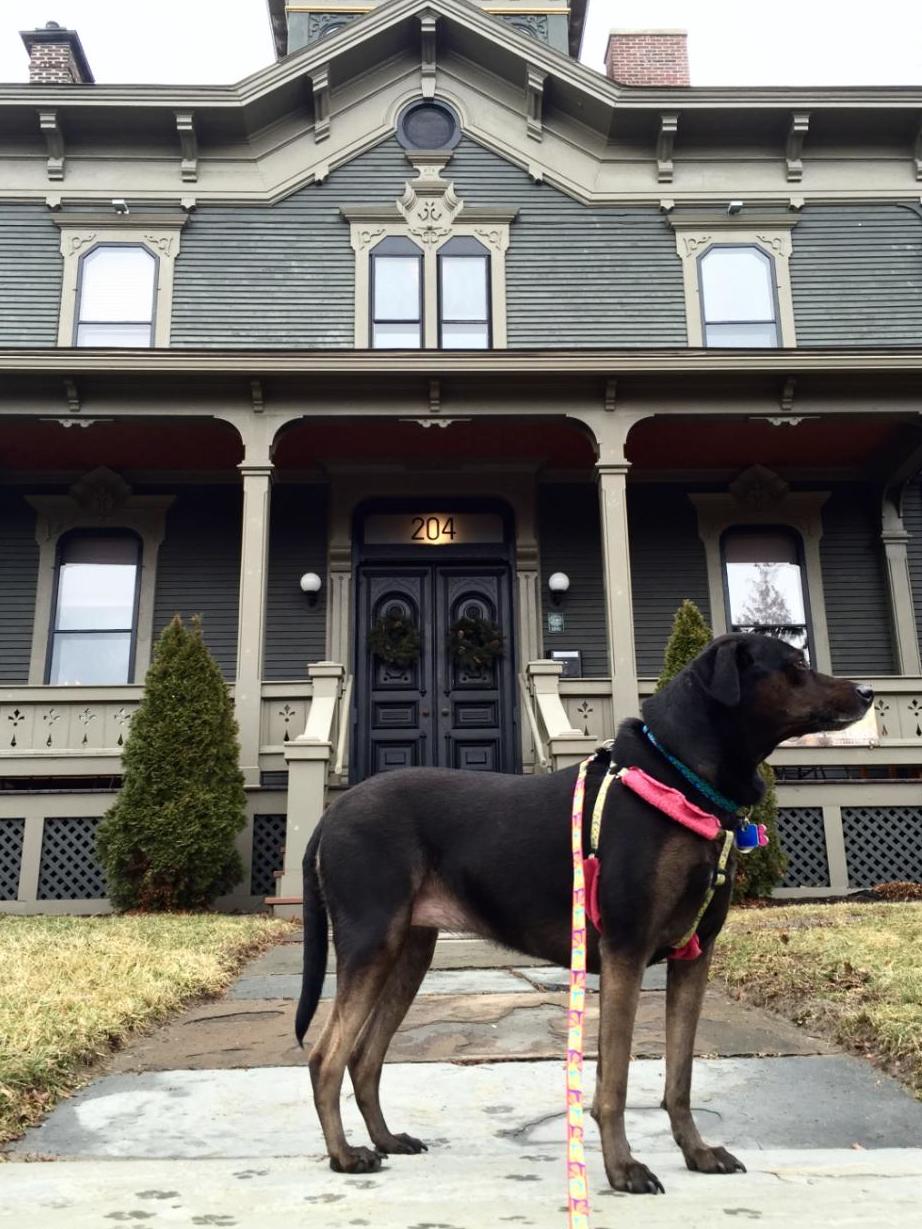 MADE INN VERMONT IS AN URBAN, HIGH-DESIGN BOUTIQUE BED AND BREAKFAST LOCATED IN BURLINGTON, VT

WELCOME TO MADE INN VERMONT B&B
We believe in peace of mind travel. . . and for us, that means connectivity, quality comfort and remarkable stays. We know you have people to see and places to go, that's why our hotel/mini-retreat is ideally located in Burlington's prime historic neighborhood providing everything you need, right where you need it offering 24/7 self-service for the independent traveler, or concierge upon requests . . . built around you. We offer perfectly simple Vermont hand crafted comforts, food, design, hospitality, charm, history in an all-inclusive service.
When your exploring . . . discovering . . . enjoying . . . cruising . . . eating & drinking your way around Burlington, – we'll be ready to help you rest up for the next round. Unwind with our exclusive Vermont IPA brew service, our delicious wine cocktails . . . enjoy stunning views from our Belvedere perch above our city, people watching from our front Victorian Porch, or in our warm, fun, jet-massaging hot-tub . . . listening to oldies, sharing with friends, enjoying authentic and fun hospitality service in a gorgeous 1881 Victorian . . . surrounded by a neighborhood of historic mansions and 100 year oaks and pines . . . celebrating your life!


WHAT IS MADE INN VERMONT B&B ALL ABOUT?
Well it might be what you' d think . . . things Made in Vermont . . . that is true, but it's not your ordinary historic New England B&B or even ordinary Small Luxury Boutique Hotel. It's anything but, pretty much anything goes, it's an eclectic mix of fun design, art, vintage style, and history blended with contemporary luxury with elements reaching to Quirk! Near the bars you want to be seen at (Nectar's where Phish started their career) , restaurants you hope you booked to eat it at, a place in the know . . . and where you can have a Made @ Made INN Vermont staycation TODAY! Oh, we think the innkeeper is interesting . . . to say the least, you might want to prod a conversation with her . . . but beware . . . you never quite know what direction she might go in . .. as apparently she has an opinion on everything!
Escape from the ordinary at Made INN Vermont, our new chic boutique Burlington, VT B&B has been voted a "2014 Top Ten Romantic Inn" by iLoveInns.com. This petite hotel is ideally located in the upscale hill section in downtown Burlington (easy walking distance to UVM, Church Street Marketplace, Fletcher Allen). Unique in its combination of Victorian architecture, eclectic decor and the sleek, clean lines of modernism. Everywhere sunlight is allowed in, structure is exposed, and the beauty of design without intention is allowed to open and breathe. An urban atmosphere of texture and luxury, sudden splashes of nature and color excite the senses.
All of the interior spaces manage to be at the same time elegant and whimsical, always hinting at the quirkiness of individuality. A study in contrasts, re-purposed mid-century furnishings live comfortably together with art deco, historic and vintage lighting and modern conveniences. Featured at Made INN Vermont B&B is an ever-changing selection of local artists' works, for pleasure and consideration, available for you to own; a memento of your stay at our INN and your enjoyment of Vermont's Queen City, and a way for you to add to, or begin, your collection.
---

THE VIBE
The Vibe . . .Soho funky meets New England History with an irreverent spirit of Tongue n Cheek "New Breed of INN "hospitality styling & hosting!
Top 10 Winter Destination" by Travel & Table for Chase Sapphire. (2012)
NOTABLE TRAVEL WRITER RICHARD BANGS WAS A GUEST AND WROTE:
Linda, the owner, bounds down the stairs and offers up a spiked hot chocolate and decanters of personal warmth. She's as eclectic as the appointments: shelves of out-of-print art books, vintage games and puzzles, kitschy toys and bibelots, two plump and fuzzy resident cats (Cutie Katie and Casey Boy), cascades of Vermont-made maple candies, cookies, syrups, ciders, popcorn, cheesecake, even cotton candy – and an endless mix of re-purposed, antique, and modern tchotchkes – though, mercifully, no potpourri or lace doilies in sight.
Linda tours me about, including the widow's watch (or Belvedere), a room with a view of Lake Champlain, where she cryptically claims you can spot Champ, the giant serpentine monster, cousin to Nessie of Loch Ness. My guestroom sprawls like an overstuffed armchair, offering up a working record player with a selection of vinyl LPs from my high school years, nightstands fashioned from djembe drums, and colored LED lights under the bed. Yes, I am seeking restoration, dialing back to a perhaps simpler era, and this may be my hot tub time machine.
After settling in, I decide to walk to town for some nourishment and Linda recommends the locally made flatbread. The Vermont night air is brisk, crisp and bracing. On the tree-lined stroll, I feel the tension scurrying up and out of me. Shoulders unclench. The restorative power of Vermont is kicking in. I'd worked not long ago for Microsoft and Yahoo, and felt the noose of technology tighten; but here, now, it is looping away. The best antidote to too much electronic immersion is an increase in Vermont body contact, unplugged from devices, but plugged into the deep time of the Green Mountain State. It is for some a scandalous idea: the more high-tech we become, the more we need Vermont. The morning next, after a breakfast of Vermont eggs, local cheese, maple bacon, and cinnamon raisin French toast, I pack the car and am ready for the trip."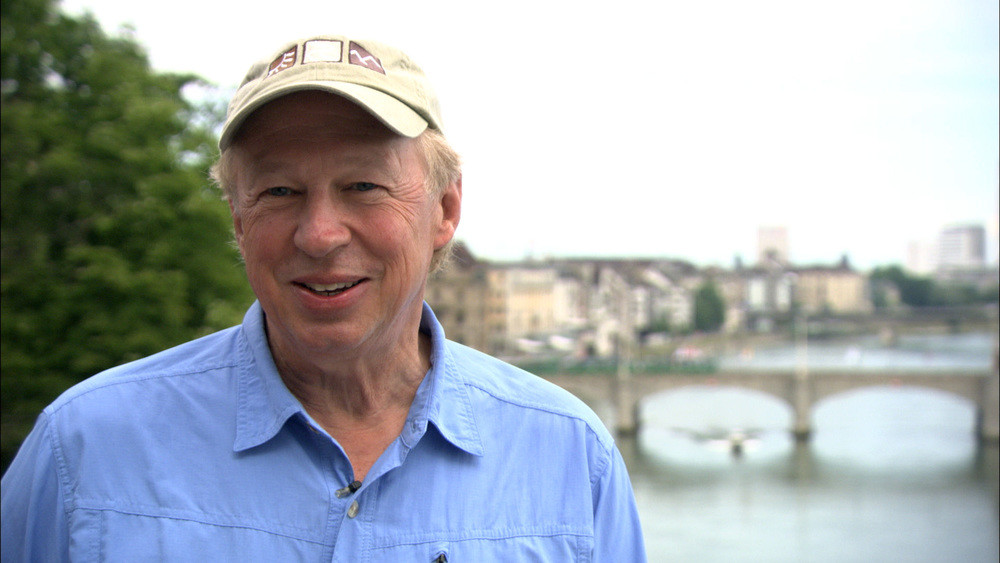 We are "all-embracing" as we appreciate everyone who comes to enjoy our INN with us. We love pets, we love children, particularly as our inn is designed with a theme for providing a generous and relaxed playful interactive indoor retreat - filled with games, books, delicious breakfasts, exclusive IPAs, multiple patios, Victorian porches, hot-tub and sauna, instruments and fabulous contemporary art....for everyone!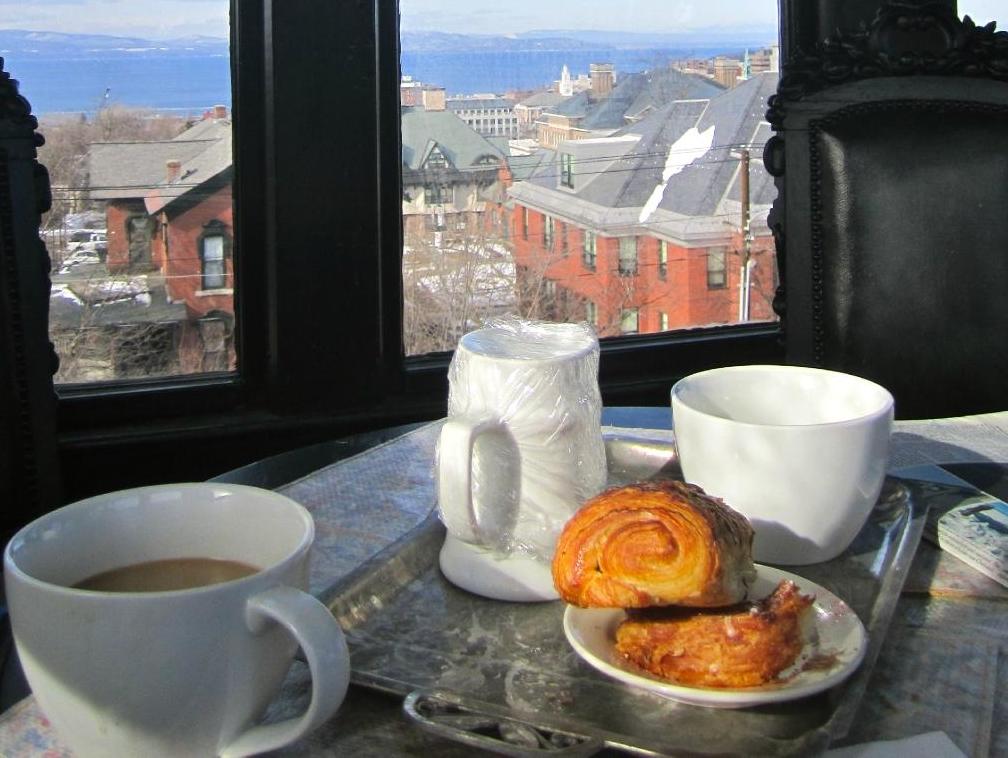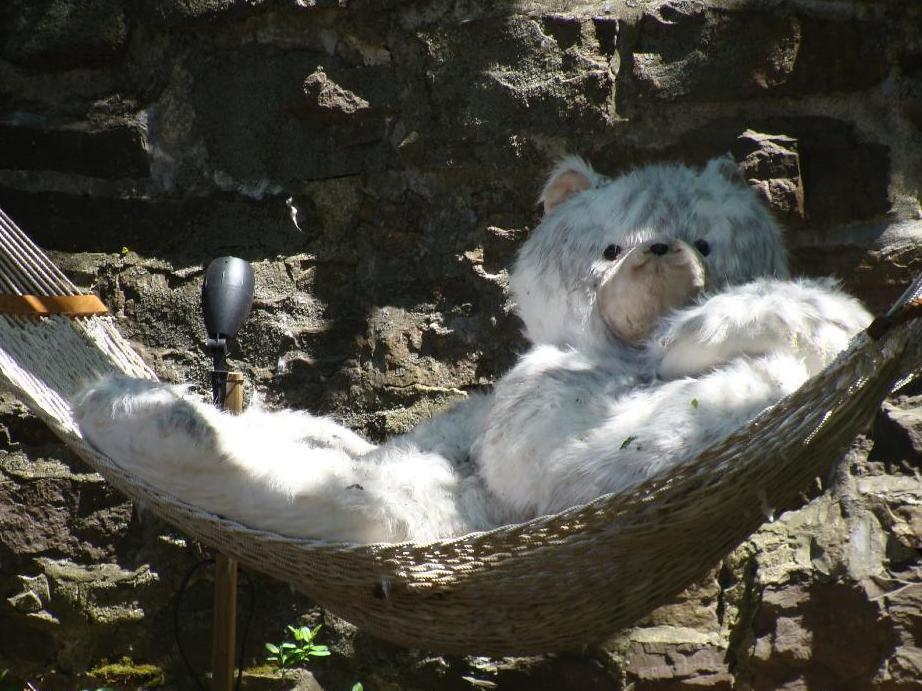 BOUTIQUE STYLE & LAKESIDE VIEWS -MIV Hotel's Epic Views & Authentic Touches make it the Best Burlington B&B in VT
We Think We Are: A Cool Design Boutique . Hip Millennial Favorite Burlington Hotel . Exclusive Unique Burlington Vermont Lodging Accommodations
"If you want an outstanding experience in Burlington, I highly recommend Made INN Vermont. . . . The homey, eclectic atmosphere provides much more than a hotel experience."

— Five-Star BedandBreakfast.com Review
"Home sweet home. With no sign out front, the newly opened Made Inn Vermont (from . . . a night) feels like an extra-cool secret club. The 19th-century home, set on a pretty tree-lined street just up the hill from downtown, is exquisite, and the vibe is quirky and fun, with a gorgeous part-vintage, part-modern, and all-artistic aesthetic."

— Susan Russo, offMetro, November 2012


"If you're someone who values community, good food, and hospitality, this is the place for you!"

"This historical home was obviously painstakingly & lovingly restored but its charm & integrity was kept."

— Five-Star TripAdvisor Reviews
"Best B&B in Burlington!
Such a fun and unique B&B! Its the perfect place for a couples romantic stay. The website advertises an "urban chic/rustic" inn, and that's exactly what it is. The décor is awesome - there's musical instruments, record players, chalkboard walls, eclectic furniture, books, and board games both in the rooms and the common areas. . . ."

— Five-Star TripAdvisor Review
""A discerning eye needs only a hint, and understatement leaves the imagination free to build it's own elaborations.""

— British architect Russell Page, 1906-1985


---

Guests often resort to hyperbole when describing Made INN Vermont (and we'll interject some of their comments in the following).
We think of the INN as "Downton Abbey" meets "Uptown Funk," and Mockingbird Lane hybridized with Madison Avenue. We've heard it described as "chic," "boutique," "eclectic," "luxurious," even "quirky." We'll also mention "affordable." We eagerly await your visit and your comments.
"A budget-friendly boutique B&B with an independent edge. We will definitely stay here again."
Our top-rated, five-star reviewed INN is a labor of love, as evidenced by the painstaking restoration and elegant appointments of this 1881, Queen Anne mansion, designed by noted architect A.B. Fisher and located in Burlington's Historic Hill section adjacent to Champlain College.
"Linda and her staff are amazing – nothing was too much trouble. We had a weather-related delay in arriving and she was there to greet us, show us around, and recommend some local restaurants that serve late. The cost of our stay was very affordable and well worth every penny, especially when you consider what you'd spend for a comparable breakfast in a downtown restaurant."
Our central location invites a short walk to the Church Street Marketplace, one of the premiere pedestrian-only shopping and dining venues in America, with over one million visitors annually. Walk a few blocks further to the shore of Lake Champlain and lakeside tourist attractions, including ECHO Lake Aquarium and Science Center. Or head downhill from the INN to Pine Street and the blossoming South End Arts District.
"I got lost in the library! I spent every spare moment reading and browsing coffee table and artsy books, and jotting down titles I want to add to my own collection."
With just four high-ceilinged guestrooms (no dormers to head-bump), each with a private bath just steps from your room, you can count on individual attention and the freedom to roam the house and discover its treasures. Plush robes and slippers are provided for an ultimate lounging experience.
"Oh, the bed. I want the bed! Probably the most comfortable bed I've slept in ever, with under-bed lighting you can control. I want that in my apartment."
Mornings begin with a healthy, gourmet Vermont breakfast featuring local products. Our year 'round outdoor hot tub for six soothes even winter-weary muscles. Our rooftop, 12-window Belvedere (or "Widow's Watch") offers a panoramic view of Lake Champlain and the Adirondack Mountains. Our library is teeming with fascinating books, and our porches, garden, nooks and crannies offer solitude for conversation, coffee, reading and reflection. Our two resident cats don't enter guests' rooms, but are usually available downstairs for a purr and a lap snuggle. (We are one of the only pet-friendly B&B's in the area.)
"The breakfast and coffee were so satisfying and the bed so comfortable that we decided to skip a sightseeing excursion in dreary weather and went back to bed!"
There are many reasons why Burlington appears on so many "Top Ten" lists of America's best small cities.
Whether you are eloping to Vermont's Queen City, celebrating an anniversary or special occasion, attending an alumni reunion, checking out our university and colleges, partaking of our picturesque sights, or enjoying our winter sports and all that Lake Champlain offers, we're here to welcome you and insure that your INN experience will be memorable.
"Innkeeper Linda has thought of everything. It's paradise for artists, writers, poets, musicians. My husband and I enjoyed flipping through the vinyl record collection (there's a record player in every guestroom!) and remembering all the LPs we'd had in college. (I'm embarrassed that I shrieked when I found a 'Captain & Tennille' album that I loved.) There's even a collection of musical instruments AND the guestrooms are sound-insulated."
We couldn't have said it better ourselves. We invite you to experience Made INN Vermont. Relax in comfortable, affordable luxury and make your own memories. We'd be honored to have you as our guest.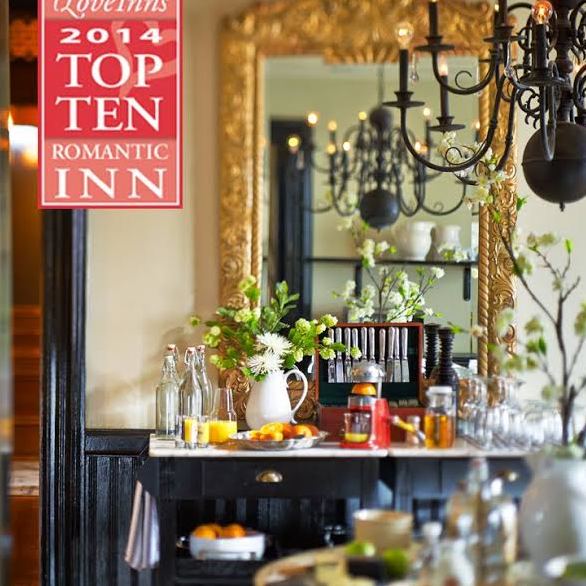 We Are a Perfect: weekend getaway hotel burlington vermont . vt bed and breakfast new . vermont bed breakfast . vermont bed and breakfast . vermont b&b . urban small luxury hotel . ultimate romantic burlington hideaway stay . top b&b burlington vermont . hot tub b&b burlingtonv ermont . burlington vt wedding venues . romantic getaway b and b burlington vt . new england bed and breakfast burlington vermont . new england bed and breakfast burlington vermont.
________________________________________________________________
In Vermont we like things local. Things that are made right here in the Green Mountains. There's nothing else that captures the essence of Vermont like the Made INN Vermont B&B. The Washington Post says it's "Where to Stay." NY Times: Travel & Leisure calls it a "New Breed of Hip INNs" and it was voted Best New B&B by Yankee Magazine in 2015! Stay for a romantic weekend or refer an out-of-town friend to the Made INN Vermont Bed and Breakfast. Book a Room @ Made INN, (with 2 N's) dot com. A Hip, Historic, Urban, Chic, Artsy, Fun Eco-Green kind of an B&B!.