OUR POLICIES
Policies & Cancellations
Editor's Choice: "Best New B&B" by Yankee Magazine. (2015)
At Burlington's only Pet and Child Friendly Historic Bed and Breakfast enjoy Relaxed, Casual, Respectful Policies. Questions? Call! Our Pet-Friendly, Child-Friendly, and Romantics Designer Downtown Burlington Hotel, Inn, B&B is offering Top Family and Romantic Getaway,s, designed with fun, creative, and whimsical designer sensibility.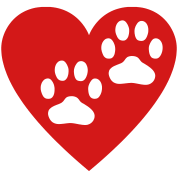 CHILDREN, PET, CANCELLATION, RESERVATION, AND HOLIDAY AND GRADUATION RATE POLICY

In order to maintain the level of service offered, and to ensure that each guest receives the respect they deserve, Made INN Vermont has instituted the following policies:


RESERVATION POLICY: For fastest reservations, please use our online booking engine. If you are traveling with children and/or a dog, or need to make a group reservation, please phone the INN to book directly. Phone calls and emails may not be responded to until late in the day, or the following day - but we will get back to you as quickly as possible.
Each of our 4 accommodations rooms and have a distinct encounter with whimsical art, sophisticated design, and unprecedented serenity in a small little hidden gem downtown INN. The 4 rooms all tell a different story with a memorable personality emanating from everyone. BOOK NOW! Sleep Well!
PLEASE RESERVE ON-LINE and/or contact our guest services team at 802-399-2788 or email Stay@madeinnvermont.com to assist you with any aspect of your stay.
DEPOSITS: For a single-night stay, a deposit is taken via credit card at the time of booking equal to one night's stay at the quoted rate, plus rooms and meals tax of 11%. For a stay of two nights or more, the deposit is equal to 50% of the total charges, including tax. Please note that we cannot hold a room for you without a deposit. The advance deposit is applied to the total charges upon checkout.
CANCELLATION POLICY: CANCELLATION DEADLINES: 21 days or more in advance is our standard policy cancellation/ 30 days in advance for foliage season dates: Sept. 15 - Oct 31 / 60 days in advance for multiple room bookings on any date. HOLIDAY WEEKEND BOOKINGS ARE: (including "long" weekend bookings) and College Graduation Weekends are non-refundable once booked. *
For Reservations Cancelled Before the Deadline: your deposit will be refunded, less a 10% administrative fee. If you cancel less than 21 days / 30 days foliage season / 60 days multiple rooms in advance or are a "no-show", you will be charged for all nights reserved, unless we can resell the room(s). If resold you will be refunded the room charges less a 20% administrative fee. We strongly suggest the purchase of travel insurance, and highly recommend Travelex. Most rooms are sold well in advance of arrival, making it difficult to resell a room due to a last-minute cancellation.
MINIMUM STAYS: There is a two-night minimum stay for all weekends from May 1st through October 31st. Some holiday periods require a three-night minimum, including (but not limited to) Memorial day, College Graduations, 4th of July, Labor Day, Christmas and New Years. Bookings for Holidays and Graduation Weekends are non-refundable.
HOLIDAY RATES: Holidays include (but are not limited to): Mother's Day, Memorial Day, College Graduation Weekends, Father's Day, 4th of July, Labor Day, Thanksgiving, and Christmas.
IF YOU HAVE A MOBILITY ISSUE: Made INN Vermont is a heritage property with no elevator. All rooms are located on the second floor. If you have a disability or mobility issue, please call us in advance, and if we can't accommodate your special circumstances, we'll be happy to recommend suitable accommodations for you.
NON-SMOKING POLICY INDOORS: Made INN Vermont is located in a historic home and all interior spaces of the Inn are absolutely non-smoking. Guests who smoke inside the inn will be assessed a deep-cleaning fee of no less than $250. The burning of candles or incense in any of the rooms is strictly prohibited. We offer a rear outdoor lounge area designated for smoking that we feel welcomes everyone and ask that you be sensitive if non-smokers are present.

NO ADDITIONAL FEES FOR PET. Please call the hotel directly to reserve a pet-friendly room, pet stays can not be booked online, you do have to call and speak to the Innkeeper, as we approve based on our short interview. We seldom disapprove, but this is also for the quality of stays for other guests as well. (However, there is considerable extra steps for housekeeping to complete the cleaning for a pet stay; we ask that you consider leaving a tip for our fabulous housekeeping..they deserve that)/
ARRIVAL AND DEPARTURES: Check-in is at 3:00 pm, check-out is at 11:00 pm (easy-breezy check-in/check-out). Should you arrive earlier, you are welcome to drop your bags off, possibly get an earlier tour and information about Burlington if we are available for an early check-in. Late check-ins and late check-outs are subject to additional $20 up-charge. If you have diet restrictions, please let us know in advance so we may prepare your meal consideration. On the day of your departure, we kindly request that you vacate your room no later than 11 noon. If you would like to linger, we will store your luggage, and speak to Linda.
Parking: Valet (Linda is the City Appointed Valet) On-site Parking is available, and Free Street Parking across from the INN.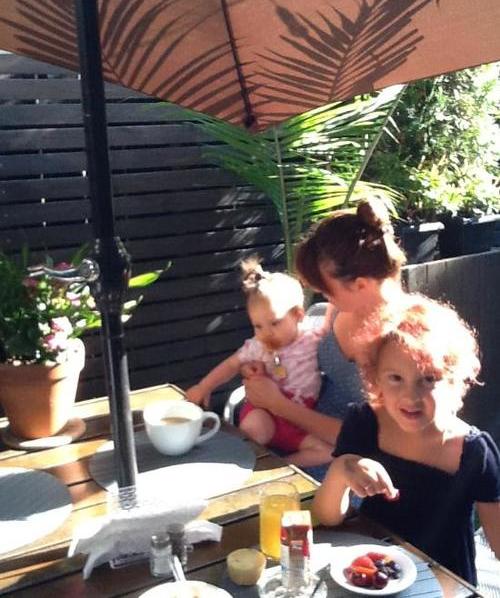 CHILDREN & EXTRA GUESTS, PET POLICIES: *
Kids of all ages are most welcome! Well-mannered children and parents who closely supervise are especially welcome. (Poorly-mannered children will be given an espresso and a free puppy at check-out.) We have board games, children's books, toys, and nationally known Vermont Teddy Bears (their factory with tours is a short drive from the inn). We might even have a ghost or two lounging about in our attic. The view from our rooftop, enclosed cupola is a child's delight (we even have a telescope!). Think of this as "Grandma's House" (if grandma was really hip and cool). Note to parents: we have staircases so hand-holding is recommended for small children.
*If you're traveling with children, please book your reservation with us by phone, rather than on-line.
Not all of our rooms easily accommodate children and we like to make special arrangements for each child. We have a Pack 'n Play for younger kids and in some rooms, we can add a fold-away bed for an older child (or smallish adult)*. For the ultimate comfort, we recommend booking two rooms for parties larger than three.
Extra Rules: Only booked guests are allowed above the first floor. Because of our extreme smallness and extra privacy "boasting"....guests of guests would need approval by INNkeeper, and generally, that is not our service. If our booked guests wish to entertain outside guests, we ask that be on one of our outside Victorian porches on in one of our garden patios and end by 10 pm.
As an all-inclusive service INN, this too restricts the service of un-booked guests, as our service is for booked guests only.
We also ask that our guests not play instruments past 10 pm in the common areas of the INN, you may take any instrument to your room and play, as those rooms are insulated for sound, and of course, we expect our guests to respect sound levels for the enjoyment of all our guests.
Only booked guests may use our hot tub, parking area in the back of the INN or use of our fire-pit service, as this is strictly enforced, as well.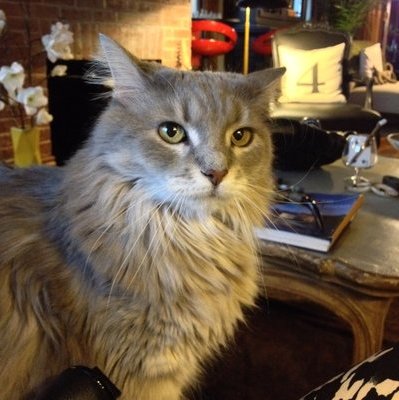 OUR PET PEEVE...
2016 FIDO Award
Accommodations that don't accommodate pets! Whenever possible, we think you should be able to travel with your well-mannered furbaby. We adore animals and we are the only inn in the Burlington area that welcomes dogs (in fact, only four inns in Vermont accept dogs. Some hostelries recommend local boarding facilities. Poop on that!) with a $35 per day charge or at the INNkeeper's discretion.
Please call us beforehand and tell us about your beloved family member. We can make suitable bedding available, bowls, recommend a pet sitter, a dog walker, a groomer, and tell you about what restaurants with outdoor seating or local shops are pet-friendly. Burlington has a lakeside dog park and your canine companion will appreciate all the sniffing opportunities in our City Parks.
Should you be an ailurophile (cat fancier), our resident 21-year-old cat, Cutie-Catie, is usually found on the ground floor, cat-napping 23 hours per day, and will be delighted to meet you (she doesn't enter guest rooms). (NOT-TRUE ANYMORE ...as Cutie is no longer with us) We are now a CAT-FREE INN, but we do get the cutest well-behaved dog visitors! - Linda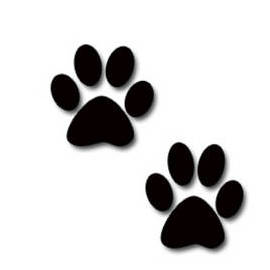 PETS NEED A VACATION TOO!
All OUR ROOMS ARE PET FRIENDLY. Treat yourself and your pet to a getaway to Burlington Vermont. Enjoy fun luxury historic New England lodging, offering beautiful scenery, stylish digs, generous and exceptional service in our top rated Burlington Vermont B&B. Burlington offers a 22 mile lake bike and pedestrian path, and we feel a hike is not a hike unless your fur-pup is by your side, enjoy and treat yourself to a relaxing stay and pet friendly lodging at its best! We just ask that you speak to Linda before you book a stay, as we have certain restrictions and consideration we need to satisfy before we say YES. And, of course, in the unlikely event that your pet damages any part of the room, you are responsible for the damages.
Dogs are more than fun - they're family too! Our pet vacation program has just become free of charge and open to all guests traveling with pets to our hotel - no deposits, no hassle, another Easy Breezy experience* THERE - are some restrictions, must call hotel first to discuss needs and temperament of pet, as there are some restrictions in booking your pet to our pet vacation program. Behavior, needs, sizes, etc are considered. appropriateness for our INN. If you work it out, our lovely receptionist who is a pet-sitter most likely can work you into her program, too. Burlington offers a world of sublime experiences. Our fabulous historic INN offers (on-repeat) panoramic views, and an art-filled environment awash in fun Vintage memorabilia with a truly sophisticated fun wink & flair for a family friendly property that also loves FIDO!
As a "2016 FIDO'S FAVORITE AWARD WINNER" and the only historic dog-welcoming Inn in the area, Made INN Vermont caters to your canine buddy with bowls, bedding, and treats - all at no extra charge, and has no breed or size restrictions. Located in the historic Hill District, this lovingly restored 1881 mansion is an urban, chic, boutique, all- inclusive resort. Located a short walk to the vibrant Church Street Marketplace which offers fine dining and artisan shops (restaurants with outdoor seating welcome dogs), the dog and kid favorite Farmers Market, and only a few blocks from the Lake Champlain Waterfront. The inn has a fascinating collection of memorabilia, art books, board games, vinyl record collections and record players in each guestroom, and a separate private bath is paired with each guest room. They exclusively serve award- winning IPA'sand a secret recipe sangria. Take your drinks to the rooftop cupola for a stunning view of the lake and mountains. There's an all-season outdoor hot tub, a 24/7 cafe, a "candy bar," and snack selection (snack baskets and complimentary beverages in every guest room). The locally sourced gourmet breakfasts with maple bacon are "to die for." Made INN Vermont has been the recipient of major travel industry awards (including several from BringFido.com), national and international media coverage, and is a favorite for millennials and international visitors. The local area offers some of the best skiing and boating in the Northeast, and the fall foliage is legendary. The inn has just four guest rooms and is the highest-rated Inn in the area, so be sure to book early, especially for high season and holidays. (It is recommended that you call or email them about your dog's needs before you book.) There are three dog parks in the area, several doggie-daycare centers, a local pet-sitting service (advance arrangements required), an emergency veterinary hospital, and several local shops make drinking water available and offer dog biscuits for furry friends. Local parks even have free poop bags! Please see the Made INN Vermont website for complete details and then "Come! Sit! Stay!"
What does "bed and breakfast" mean to you? Well, bed and breakfasts have evolved far beyond these traditional, in fact, those travelers seeking out true luxury are increasingly turning to B&Bs for the modern accoutrements and personalized service that define a quality stay experience from check-in to check-out. Try our exclusive service of Heady Toppers, Focal Bangers, Wine and our private secret Sangria recipe . . . while in the hot-tub, because we have an outside license . . . just for patio & hot-tub service . . . that extra special hip, contemporary, fun Made INN Vermont B&B all-inclusive hospitality!
ALL-INCLUSIVE: Our all-inclusive nightly room rates are based on double occupancy and include daily gourmet cook-to-order breakfast, lunch, 24/7 self-service cafe, all beverages, hot-tub, parlor and art-book library, in-room mini-fridge and snack basket, (wine & Vermont IPA's) and unlimited use of on-site recreational facilities. Please note that On-Demand movie rentals are subject to charge back to the guests and are not part of the All-Inclusive Amenities.
BRING YOUR FRIENDS, FAMILY OR COLLEAGUES: Should you wish to book part or all of the property for your wedding, anniversary, birthday celebration, or corporate group, please contact us at 802-399-2788 or info@Madeinnvemront.com discuss your custom arrangements. All group stays will be accessed an additional 20% up-charge. learn more, please visit our Policy or Booking Page
GIFT CERTIFICATES: Share Made INN Vermont Bed and Breakfast with loved ones, valued friends, or colleagues. Inquire about gift certificates at 802-399-2788.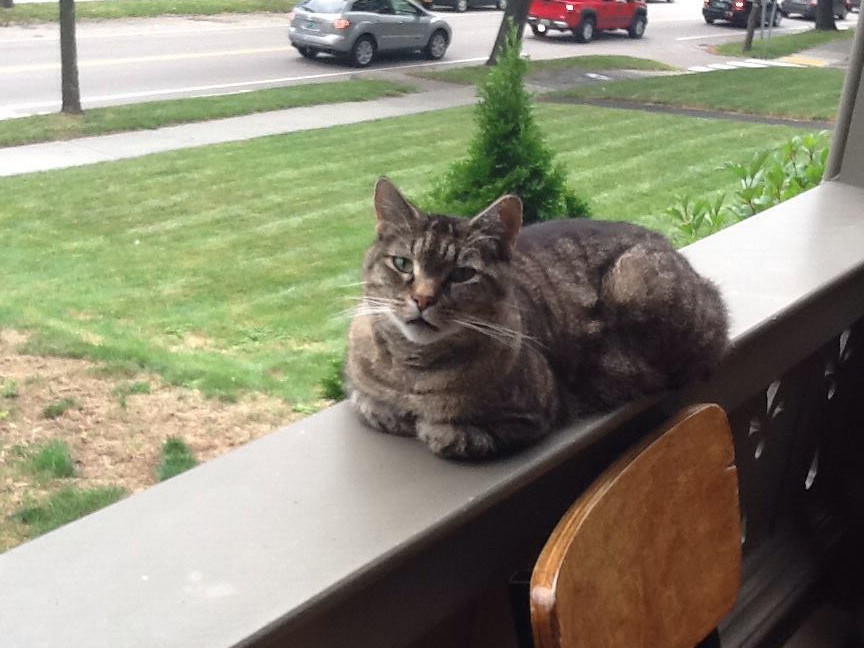 Inspired by the 'Ace Hotel', Made INN Vermont Boutique Hotel presents a unique style of relaxed luxury and intimacy. Its prime location and atmosphere makes this charming boutique hotel a true Burlington Small Luxury Hotel
Each of our 4 accommodations rooms and have a distinct encounter with whimsical art, sophisticated design, and unprecedented serenity in a small little hidden gem downtown INN. The 4 rooms all tell a different story with a memorable personality emanating from everyone. BOOK NOW! Sleep Well!
Please Reserve On-Line, and/or contact our guest services team at 802-399-2788 or email Stay@madeinnvermont.com to assist you with any aspect of your stay.
"Linda and her staff are amazing – nothing was too much trouble. We had a weather-related delay in arriving and she was there to greet us, show us around, and recommend some local restaurants that serve late. The cost of our stay was very affordable and well worth every penny." ---5-Star Review Yelp
We are on a A MISSION TO DELIGHT YOU: Located 3 blocks from Church Street, Made INN VT B&B is a chic getaway in Burlington's hills.
WE ARE THE: best all-inclusive hotel burlington vermont . best downtown b&b near university of vermont . best inn burlington vermont . offering the best pet friendly stays burlington vermont . bed and breakfast in burlington vermont .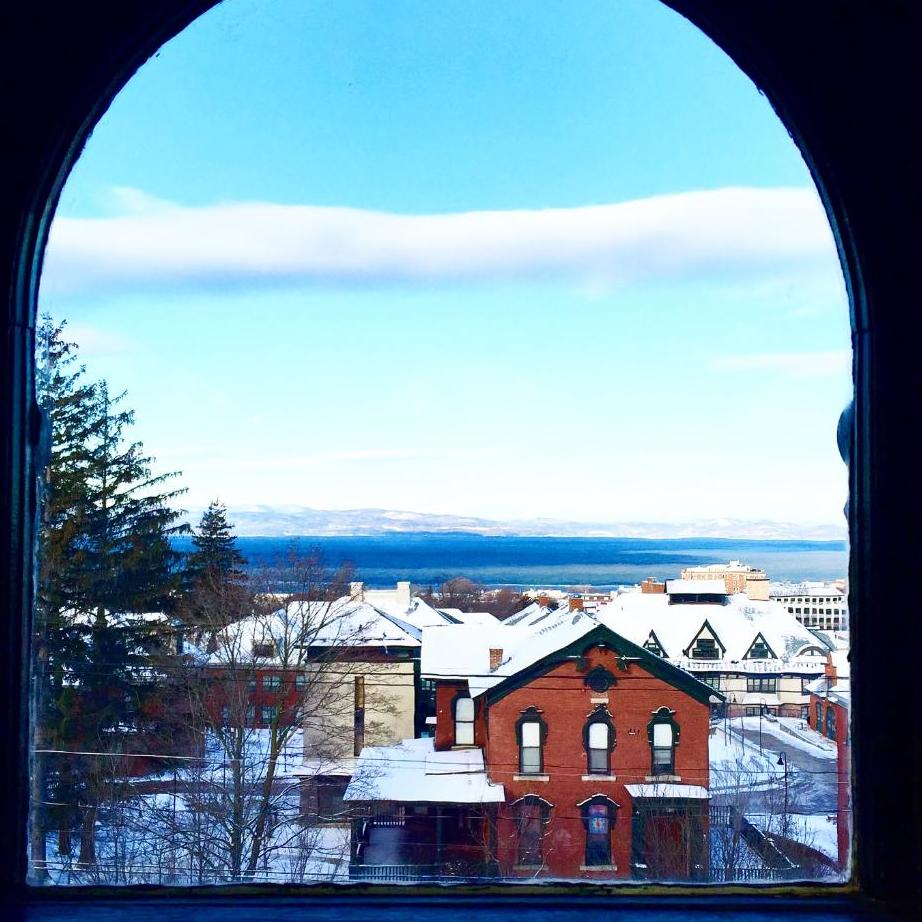 Don't miss the Cupola Views...Stunning, Romantic Memories!
* often in cases of emergency cancellations, we will open up the dates, and if we sell all our rooms for those dates, then we will refund what the new reservation rate for the cancellation sold for. We only refund bookings if all the rooms sell, and at the rate sold including a 10% booking fee will apply.
Before you book could you please be the kind of guests we are looking for: We have included our ideas in the description below: Do your best...we work for lifetime friendships here!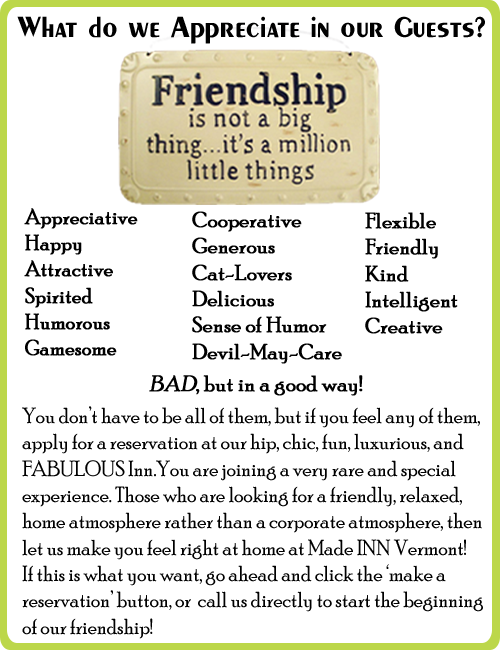 Hot-Tub Rules for Indie Boutique Funky Small Luxury Hotel in Downtown Burlington, Vermont

Hot Tub Rules - in the garden
In the heart of Burlington is a hidden oasis.
A courtyard dotted with manicured firs & palms & colorful flowers makes it a fantastic setting for a dip in the hot-tub that is usually isn't that hot - but rather a fabulous soaking social venue of the INN. Recline on the luxury loungers with cocktail in hand and enjoy the passing away the day without concerns, and total relaxation....yep, WHY STAY ANYWHERE ELSE WHEN YOU ARE IN BURLINGTON?
During your welcoming tour of the inn, you'll be instructed on how to operate the hot tub. (It's very basic and there won't be a test.) We offer plush robes and slippers, extra bathing towels, have a WC adjacent to the café, and a back staircase for the shy. If you forgot to bring a bathing suit, we can usually find something (not necessarily fashionable). Please note that only registered guests may use the hot tub.
PLEASE:
Enter and exit the tub carefully, no jumping or diving.
Do not enter the hot tub if the temperature reads over 104 degrees F.
We have plastic tumblers available in the café, no glass items in or near the hot tub.
If you have any medical condition, or are on medication, are pregnant, or elderly, you should consult with your doctor before using a hot tub.
Alcohol and any other recreational substance use while in the hot tub are not permitted.
Children under 12 are not allowed and all children must be supervised by an adult.
Do not use soaps or oils while in the hot tub.
Turn off the high jets after each use. Do not press the "Mode" button at any time.
Slide and close the hot tub cover after each use.
The hot tub is designed to accommodate no more than six adults.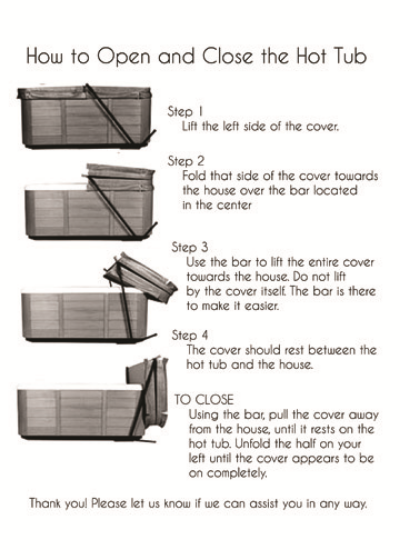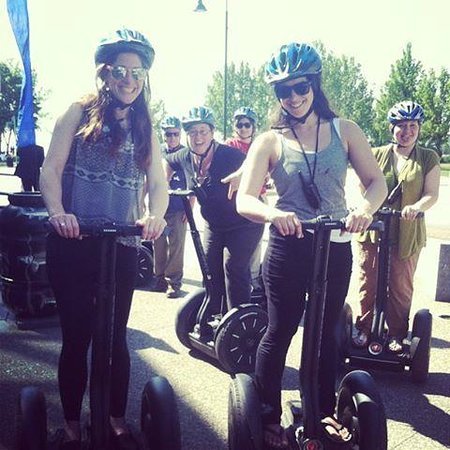 Burlington Segway Tours

Once upon a time, there was a quaint New England bed & breakfast, where you could count on a quilted single bed in a dormer room, a profusion of lace doilies, flowered wallpaper & matching bedding, and a bowl of oatmeal for breakfast.
That wasn't us!
"Drawing is the honesty of the art. There is no possibility of cheating. It is either good or bad." --Salvador Dali
BURLINGTON'S URBAN BOUTIQUE Mini-Resort: Upgrade your urban getaway in our sleek retreat in the heart of sizzling Burlington, just a 10 blocks from the harbor.
DESIGN-FORWARD DOWNTOWN HOTEL -A boldly designed Mid-Century furnished Classic New England Victorian - offering Extreme Privacy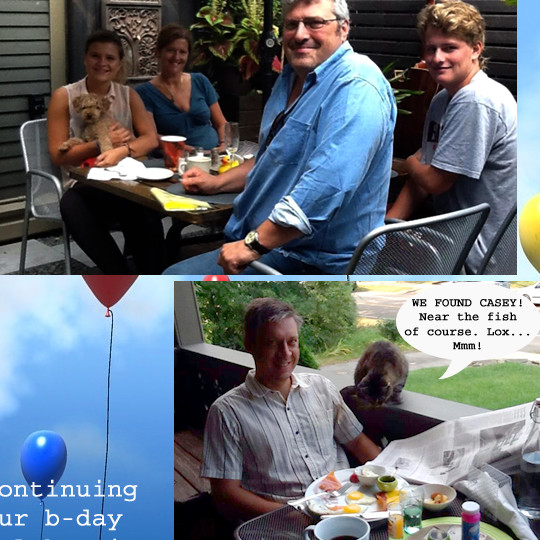 Come for the Design. Stay for the Experience.®
" V i s i t V e r m o n t A n d G o C r a z y! N o b o d y W i l l N o t i c e." Burlington is the "F o o d i e P a r a d i s e" of Vermont. Take a cow to lunch. Come to our Inn and come out—of your shell !
Washington Post: Made INN Vermont is "Where to Stay!" (2016)
NYTIMES Travel & Leisure: "New Breed of Hip Inns" (2015)
"Top 10 Style Icon:— "INNS with CUTTING EDGE DESIGN. B&B.com. (2015)
Editor's Choice: "Best New B&B" by Yankee Magazine. (2015
"Top 10 Romantic Bed & Breakfast" by IloveInns.com. (2014)
"Top Five Vermont Winter Hotels" by The Huffington Post. (2012)
"Top 10 Winter Destination" by Travel & Table for Chase Sapphire. (2012)
& most recently: 2016 FIDO'S FAVORITE AWARD WINNER! We Love our Dogs!!!